Image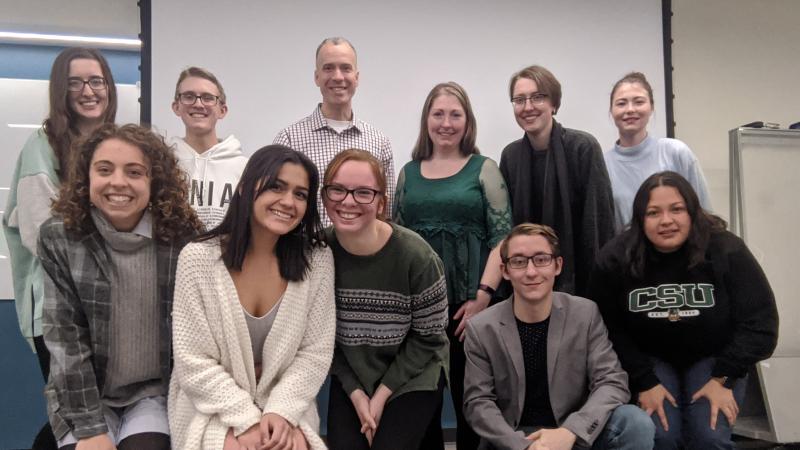 Credit: Cleveland State University/Eric Schearer
Professor makes empathy the heart of his teaching about technology and disabilities
Eric Schearer, Ph.D. and professor of engineering at Cleveland State University has designed a course sequence that bring students close to the people their work will serve in the disabled community.
Image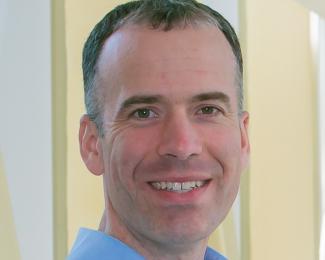 Eric Schearer, Ph.D., professor of engineering at Cleveland State University, has created a series of courses that put empathy at the heart of teaching students about technologies that address disabilities.
During his time working with people with physical impairments, Schearer realised he could make a difference. He realised that he could help with the technical needs of people who have spinal cord injuries. 
Professor Schearer spoke with people about how to teach the next generation of engineers that working with people with disabilities can create a wider view of the problems they face. He said he hopes his students will come away from the course with greater empathy and understanding.
"Hopefully they improve in their empathy skills," Schearer said. "I definitely want them to come away with a better understanding of what it's like for someone with a disability to live and just their everyday life, and have a better idea of what people in different professions might do to work with someone with a disability."
Schearer learned so much by going to the homes of people with spinal cord injuries that he had the idea to incorporate home visits into the courses for greater understanding.
The course sequence, "Disability, Empathy and Technology," was first made available to students in spring of 2019. Created by Professor Schearer based on his research into spinal cord injuries, the sequence includes a teaching component focusing on visiting people with disabilities in their homes as part of the "student experience."
Schearer spoke with many people at Cleveland State University in physical therapy, occupational therapy, nursing, and the NEOMED-CSU Partnership for Urban Health, about ideas for how to develop the course sequence.
In the sequence, there are two courses and then a follow-up. Each student also has the option of doing a senior year capstone course related to disability. The course has various elements, including one in which students do classroom exercises that are meant to practice empathy skills. 
Another element of the course sequence involves visiting the homes of people with disabilities. First, the students go to the home of someone with a disability with the goal of gathering information, and then they present their findings to the class.
The second class has more empathy practice, and involves more trips to the person's home with the goal of developing ideas for a project that may be related to that particular person.
"Try to fill the notion of any of these professions from looking at the situation as them coming in and saving this person with a disability," Schearer said on what students should learn from the home visits. "Usually what happens is you go and figure out that you don't understand so many things. You start working with that person and their family and other professionals to try to entrust what is important to them." 
The second class, which is in the evening, is more like a dinner party than a college course. People from various disability organizations come in to talk to students over dinner. It gives the students a taste of what going into someone's home is like, and allows them more insight into the lives of people with disabilities.
The course received positive feedback from students, but it was a shock for some as well, according to Schearer. 
"The feedback that I get has been all positive," Schearer said. "I would say the first time that students go into someone's home in the first course it is usually shocking and the students are kind of taken back. They think that they weren't ready for that. It's usually the biggest sort of feeling that it made them uncomfortable."
Schearer said that he thinks a lot of the empathy exercises make people feel uncomfortable, but it's a start. They may struggle with it a little at first, Schearer said, , but noted that he thinks the students get more comfortable with it over time. Eventually, they seemed to really enjoy the opportunity to go to someone's home and have that unique experience," Schearer said.
The students also have the option of doing a capstone after the two courses. For engineering students, it may be a senior design project. The course is open to anyone who needs to fulfill the US Diversity Gen. Ed. requirement. There is a sophomore year course, ESC 205 Disability, Empathy and Technology 1, and a junior year course, ESC 305 Disability, Empathy and Technology 2.
** Pictured above, back row (left to right): Hope Zehr, Jacob Wilde, Eric Schearer Ph.D., Amanda
Laxganger, Julie Mackin, Claire Weyman-Heller.Front row from left to right: Emma Orosz,
Adrienne Bennett, Sarah Faught, Ian Hennings, Diana Valle) in Prof. Schearer's Disability, Empathy and
Technology from fall 2019.