Image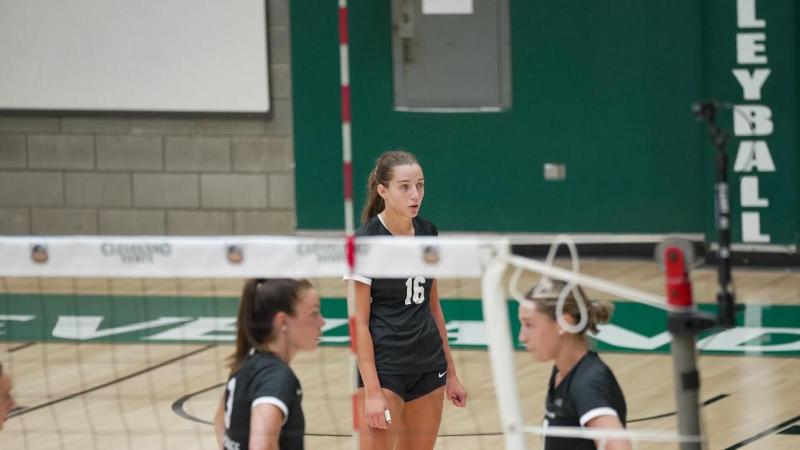 Cleveland State Athletic Department
Vikings volleyball loses to Harvard in CSU invitational game
Cleveland State volleyball lost in straight sets, 3-0, in its second Holiday Inn Cleveland Clinic CSU invitational to the visiting Crimson.
Cleveland State volleyball dropped a three-set decision to the Harvard Crimson Sept. 8 at home in the Woodling Gymnasium. 
Harvard capitalized on their opportunities, securing 43 total kills compared to CSU's 26. Harvard's Ashley Wang led The Crimson with nine kills and had 11 total points, while Ava Rauser contributed eight kills and nine points in the match.
For the Vikings, Ainslie McLaughlin had an outstanding performance, both on offense and defense, posting eight kills and a total of 11 points while recording a team-high five blocks. CSU's Emma Walker also contributed defensively, recording 10 digs during the match.  
Despite their straight sets loss, the Vikings remain undefeated in away games and hold a winning record of 5-4 on the season. 
Next up, Cleveland State returns to Woodling Gymnasium on Thursday to face Kent State at 6 p.m.