Image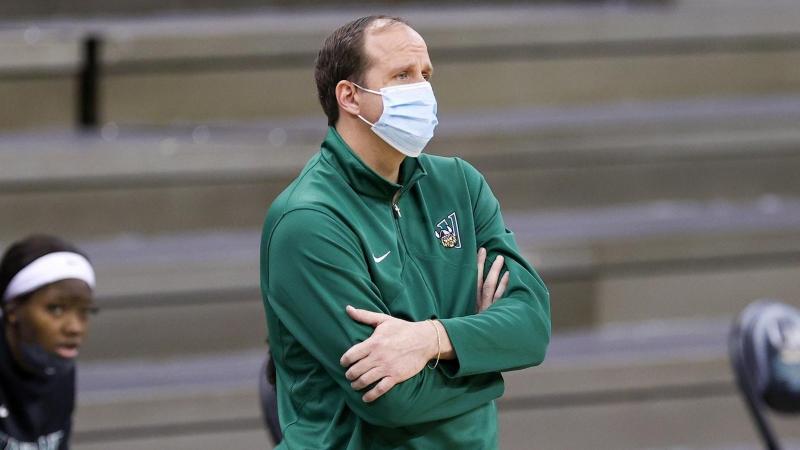 Credit: Cleveland State Athletics
Chris Kielsmeier leads CSU women's basketball to victory against Ursuline College
The Vikings dominated the entire game, securing an easy win in an exhibition match to open up the season.
In the first game of the women's basketball season, the Vikings took on the Ursuline Arrows in an exhibition match and won 73-47. The starting five for the Vikings consisted of Destiny Leo, Brittni Moore, Barbara Zieniewska, Isabelle Gradwell and Nadia Dumas.
The game started off slow for both teams with the first basket being scored by Leo at the 7:44 mark in the first quarter. The Vikings would then rattle off a 6-2 run contributed by Leo and Gradwell to take an 8-2 lead at the 5:11 mark.
Cleveland State made a platoon swap with Deja Williams, Gabriella Smith, Isabella Geraci and Amele Ngwafang checking in. Smith and Geraci scored the last six points for the Vikings. Ursuline College went on their own 11-6 run. At the end of the first quarter, the Vikings held a 14-13 edge on the Arrows.
Dumas would check in and open up the scoring in the second quarter with two points for the Vikings. Ursuline added the pressure on CSU, taking a small 16-18 lead. The Arrows' only lead of the night did not last long, as the Vikings closed the half on a massive 17-5 run taking a 33-23 lead into the break.
Six different Vikings would chip in points on that run with Leo leading the way with seven points.
Shaking off the rust is part of the exhibition, but this was a sub-par showing from a team that looks to make a run in the 2021 season.
"It was fueled off our defense," Head Coach Chris Kielsmeier said. "Too much tonight, our defense wasn't where it needed to be, and they may have ended up missing the shots because of it. What fuels this program is our defense, and when our defense fires, we play well."
The third quarter had both teams trading baskets as the Vikings added a little bit to their lead. Both Leo and Zieniewska dropped in threes with Ngwafang dominating inside the paint while chipping in six points. Leo would add eight points herself in the third frame. At the end of the quarter, the Vikings pulled away, 50-33.
"I think we still have a lot of people that can take charge," Leo said. "I've been trying to adjust to playing a more of a point guard role. Trying to get the team in the system and the offense together."
Leo has never played point guard until this season.
Ursuline came out fighting in the fourth quarter with back-to-back and-ones and a three-pointer to bring the score back down to 54-43. The Vikings did not waver from their aggression, ending the quarter on a game-clinching 19-4 run to win 73-47.
Next Up
The Vikings will open up the season hosting ETSU on Nov. 9.