Image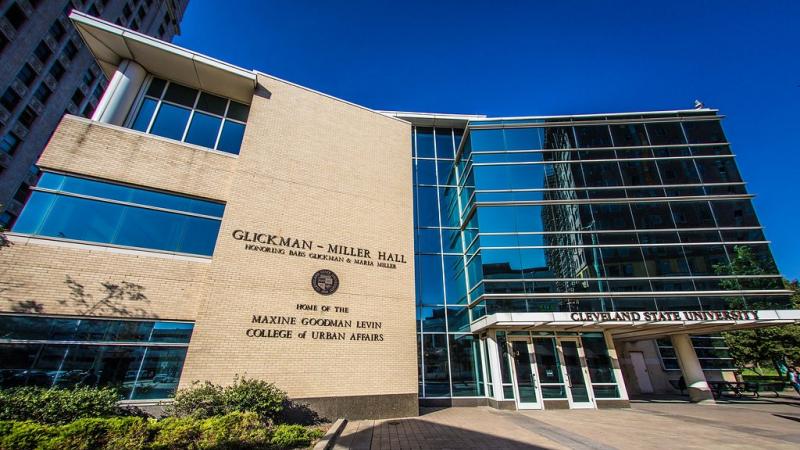 Credit: Maxine Goodman Levin College of Urban Affairs
Urban Affairs awarded accreditation for public manager program
The Certified Public Manager Consortium Executive Council of the Board of Directors has fully accredited the Ohio Certified Public Manager Program at Cleveland State's Maxine Goodman Levin College of Urban Affairs.
With this accreditation, the program can help grant eligible candidates with nationally recognized CPM credentials. 
The program is intended for state and local government officials, according to a news release from Cleveland State's urban affairs college. The government officials who take this program learn ways to enact positive organizational change through public services.
The program also focuses on values for public managers through innovative practices, experiential learning, and personal and professional growth. 
Rob Ziol, director of the Center for Public and Nonprofit Management at CSU's urban affairs college, is one of the leaders who helped get the program up and running.
He noted that he and his staff were very excited about getting the program accredited, and being the only urban studies school in Ohio to offer this program.
"It is very exciting to be one of the only schools to be the home of the CPM program," Ziol said. "We are very hopeful that now we can deliver statewide to any government official who may want to enroll in this program and showcase our college and campus." 
According to Ziol, it only took one attempt for the program to get the accreditation needed for it to become official. He said that he wanted to jump on it the moment they could apply for the accreditation.
"Luckily it was our first and only attempt to where we were successful in being awarded the full credential," Ziol said. "When we first found out that we could get this, me and my team had discussions and tried to put together a road map on how to successfully accelerate this program even further." 
While this program can still be run without the full accreditation, it requires proper credentials in order for its participants to be able to graduate. 
In order to complete the program, participants must complete two different sections. First, the Public Management Academy, then the Leadership Academy. 
The Public Management Academy section aims to sharpen the learner's supervision and management skills. The Leadership Academy section works with current managers on the same thing. Participants can complete the program in person, or through online delivery if they prefer. 
COVID-19 has had an impact on the program. For students, it has been a struggle to focus on the classes online. For teachers, a struggle to teach those classes at times. Ziol said that he was shocked by the success the program had after the move to remote delivery. 
"At first when we were sent online, I was concerned it would be difficult with the experiential learning," Ziol said. "But I have found that virtual learning has opened more doors, and led to more opportunities down the road." 
Ziol continued on to say, "With being able to recruit more statewide, and bring in participants statewide. It has been a real blessing for our program" 
This program has also gone beyond academics and into the real world. The Certified Public Manager program has already helped communities work together. 
Government officials from one community often help out those from other communities, which has led to manager networking and other opportunities, according to Ziol.
"When you get the chance to branch out and have communities working together, it is a great thing to see," he said. "Plus, it helps the participants in this program reach out and start networking early is a great way to build the resume up."