Image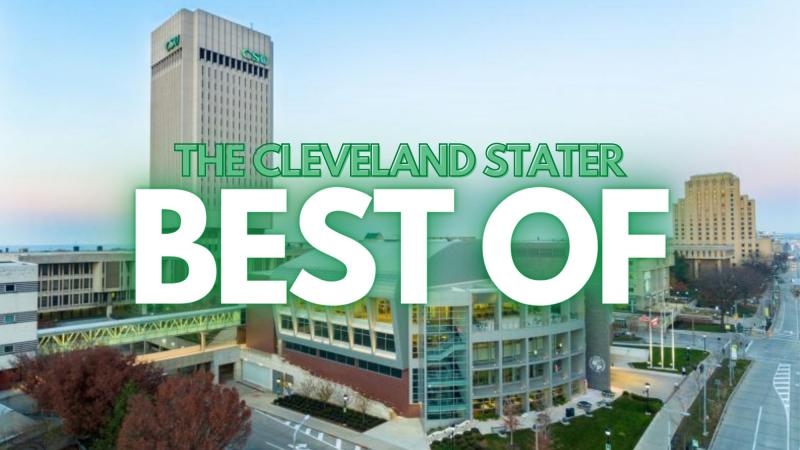 Credit: Lucia Rosace
The "best of" The Cleveland Stater fall 2021 #3
In this edition of the "best of" newsletter, we are covering CSU 2.0, compliance issues at the law school, affordable restaurants and cafés near campus, soccer star Bojan Kolevski's journey to CSU and how the entertainment industry ruins relationships.
Read the stories online:
With the rollout of CSU 2.0 put into action, almost weekly updates from new provost Laura Bloomberg have been shared with students. A few weeks ago the news broke on the configuration of three new colleges. Now the provost shares who will be taking on new leadership positions and the ongoing national dean search.
After the American Bar Association found the Cleveland-Marshall College of Law out of compliance with resource standards earlier this year, the school is confident the November hearing will find the ABA's concerns to be resolved. 
Six affordable places near CSU to get good grub and coffee

 — 

WILLOW GRALEY
There are many local businesses throughout Cleveland and near Cleveland State's campus where students can enjoy an affordable, and most importantly, tasty meal. Not only is price important to students but there are also many places that offer vegan, vegetarian and gluten-free options near campus.
Cleveland State student athletes often take an interesting journey to land in Northeast Ohio. 21-year-old Bojan Kolevski has travelled over 4,000 miles from North Macedonia to pursue his passion of soccer at CSU. The sophomore has led the Vikings with 12 goals and four assists as they look to make a run in the postseason.
When dictated by the bottom line, love and romance become fear and anxiety for a whole generation. Entertainment paints a rosy image of "true love" and "the one," but what comes next? Media shifts to showing the aftermath, the love affair that brings the relationship crashing to the ground. But what about in between?
For the full stories and more, you can always find The Stater online. To stay up to date with us and never miss a story, I also invite you to follow The Stater on Twitter, Instagram and Facebook. 
If you would like each edition of this newsletter sent directly to your email, sign up for our email list here.
Interested in more sports stories? We also have a monthly "Best of" Sports newsletter which you can subscribe to here.
Have any news tips, comments or suggestions? Contact us! Either on social media or directly via email: cleveland.stater@csuohio.edu.