Image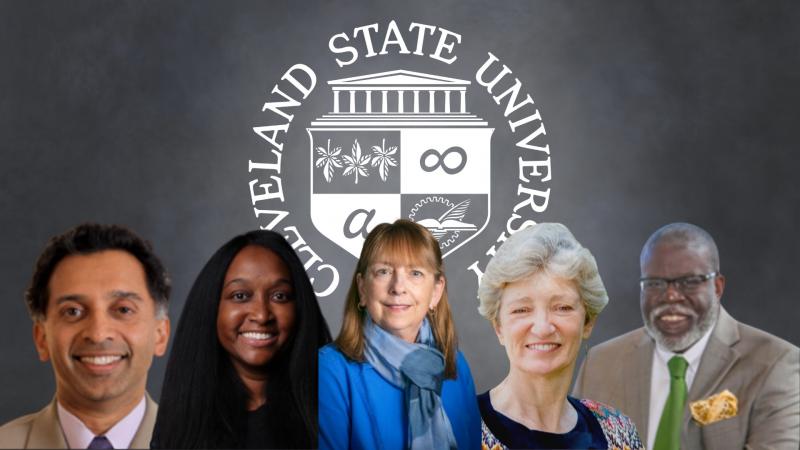 Credit: Cleveland State University
Cleveland State names new leadership positions as part of the CSU 2.0 rollout
Two community wide emails were sent in the past week regarding the continuing rollout of CSU 2.0, Cleveland State University's plan for long term growth.
The names of the CSU faculty that will fill various leadership roles, new and old, as the university's new configurations take form were announced recently in two campus-wide emails. 
As the plan to roll out CSU 2.0 accelerates, there have been almost weekly updates from new provost Laura Bloomberg on how things are unfolding. The latest updates covered the new colleges and named leadership positions.
Dr. Roland Anglin will serve as the first dean of the newly configured College of Education and Human Services, Bloomberg announced on Monday. 
Dr. Anglin is the first dean appointed to one of the new colleges. Anglin is the current dean of the Maxine Goodman Levin College of Urban Affairs. In his new position starting July 2022, he will oversee urban affairs programs and certain communication, criminology and sociology units as part of the new college. 
The national dean search for the remaining two colleges is commencing this month with the help of a national search firm that will be joining us on campus the week after Thanksgiving to better understand CSU's values and mission statement. 
Dr. Bloomberg also shared that the current dean of the College of Education and Human Services, Dr. Sajit Zachariah, will be taking on two new leadership positions when the new colleges go live. Dr. Zachariah will serve as a senior advisor to Dr. Anglin to help ensure a smooth transition, supported by his over 10 years of experience as the school's dean. 
On a wider scale, Dr. Zachariah will lead the design and launch of an expansive model of distance and online learning, a program that started with CSU 2.0 as a part of its core values of expanding student access and success. 
Additionally the announcements named Dr. Meredith Bond — the current dean of the College of Sciences and Health Professionals — as the interim Vice President for Research and Innovation, formerly held by Dr. Forrest Faison. She will serve from November 2021 to June 2023. 
Also included was the recipient of the first CSU Presidential Faculty Fellowship for Academic Initiative and Innovations, Dr. Tachelle Banks. Dr. Banks is a professor in the College of Education with multiple national accreditations. The fellowship's focus is on advancing student success, faculty scholarship and overall campus well being. 
The retirement of Dr. Allyson Robichaud to start this summer concluded the provost's announcements. Dr. Robichaud has been with the CSU community for over 20 years as a philosophy professor and has served as the interim dean in the College of Liberal Arts and Social Sciences since 2019. 
As November marks the start of the many moving parts of the CSU 2.0 plan we can expect many updates from Dr. Bloomberg in the coming weeks.