Image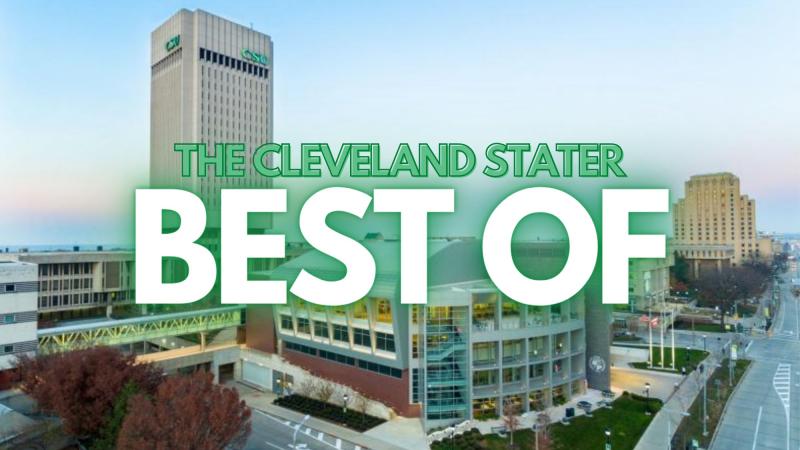 Credit: Lucia Rosace
Best of CSU sports - November
Hi! I'm Robert Fenbers, the Sports Editor of The Cleveland Stater, your campus news source.
This is our final "best of" Vikings athletics for fall 2021. Sports have always been an important part of our campus, and we here at The Stater are excited to follow these student athletes on their college journey.
Here's a look at the best sports stories from the month of November. Click on the links for the full stories at The Cleveland Stater.
BY ROBERT FENBERS
Sports Editor Robert Fenbers talks with third-year CSU Athletics Director Scott Garrett about a year in Vikings sports unlike any other. Garrett highlights how the program has rebounded in 2021 with strong attendance from fans in athletics events.
By TONY PESTA
Fresh off their Women's Basketball Invitational Championship in 2020-21, Cleveland State basketball is one of the hottest teams in the country, ripping off eight victories in a row to start the season.
BY ABRAHAM FARRAJ
After earning a No. 2 ranking in the Mid-American Conference preseason poll for 2021-22, Cleveland State wrestling has hit the mat hard this season. Abraham Farraj profiles the team and catches up on what the Green and White have accomplished so far. 
By ROBERT FENBERS
Cleveland State men's basketball were trailing by 10 points early at home to D-II Edinboro before the Vikings surged back to pick up their first win of the season. Cleveland State hasn't lost since, ripping off six wins in a row. 
By JADEN STAMBOLIA
Jaden Stambolia traces basketball student athlete Barbara Zienewska's winding journey from Poland to the Cleveland State Vikings.  
---
For the full stories and more, you can always find The Stater online. For the latest news as it breaks on your favorite platforms, follow us on Twitter, Instagram and Facebook. 
Have any news tips, comments or suggestions? Contact us! Either on social media or directly: cleveland.stater@csuohio.edu. 
To subscribe to this newsletter and receive it directly to your email each month, sign up here.
The Stater looks forward to serving you again next semester.
Robert Fenbers
Sports Editor 
The Cleveland Stater