Image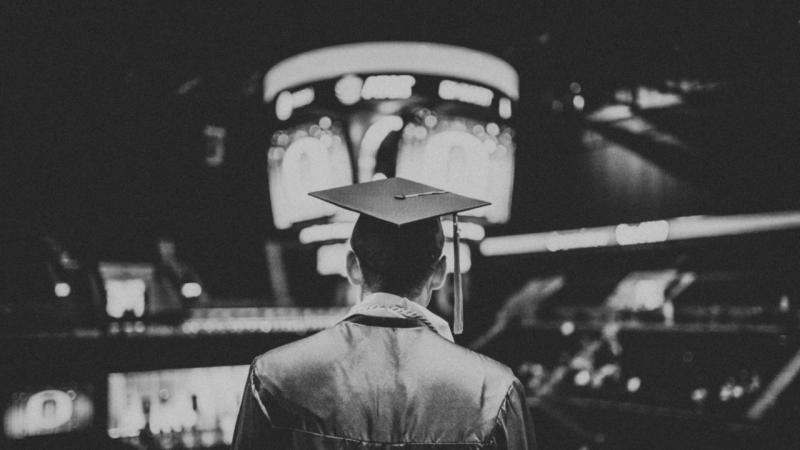 Credit: Cole Keister
Online graduating during COVID-19
As summer approaches, those graduating at most colleges and universities are looking at having their graduation ceremony canceled or postponed. Some have been moving toward having an online graduation ceremony, such as the Cleveland Institute of Art and the Ohio State University. This choice keeps up with the recommendations for social distancing from the Centers for Disease Control. 
One of those schools holding a virtual ceremony is Cleveland State University. On Saturday, May 30, the university will hold its first virtual commencement for the graduates of the Spring 2020 semester. Degrees will be conferred on May 9 after a final audit of the student's academic records and verification of the successful completion of all degree requirements. Degrees will be mailed by the Office of the University Registrar to their address four weeks following the ceremony. 
Cleveland State wants to make the online graduation a personal experience students can look forward to. The school will allow students to make a personalized 12-second video of themselves on a website called StageClip, a site that specializes in graduation video clips, with a cap and gown filter. The video can provide the means to say thank you to family and friends and to have their time in the spotlight. These clips will be shown during the commencement and be available for students to share on their social media. 
Cheryl Bracken, Ph.D., a communications professor and associate dean of faculty in the College of Liberal Arts and Social Sciences at Cleveland State, said about the personalized clips, "I am hoping they can find there will be parts to this approach to graduating that will be more personal for them."  
For those wanting to have memories of a traditional ceremony, the school will still allow students to walk the stage and receive recognition for their achievements, but that will be organized on a date when the earliest in-person commencements can be held. Because social distancing rules could last until July or August this year (according to President Trump back in March), this time frame could mean that students who graduated this spring could walk the stage during the fall graduation ceremony later this year. 
"It was not an easy decision to come to," Bracken said regarding the decision to have an online ceremony, "but we wanted to make sure that students who are graduating this semester were properly recognized and had an opportunity to participate in a commencement." 
Graduating students will receive more information regarding the virtual ceremony in the upcoming days through their school email. Academic advisers will have further information to tell students in the days to come. The virtual ceremony will be the chance for students who have worked the past four to five years of their lives on their degrees to still be recognized and to have as personal of an experience as possible.