Image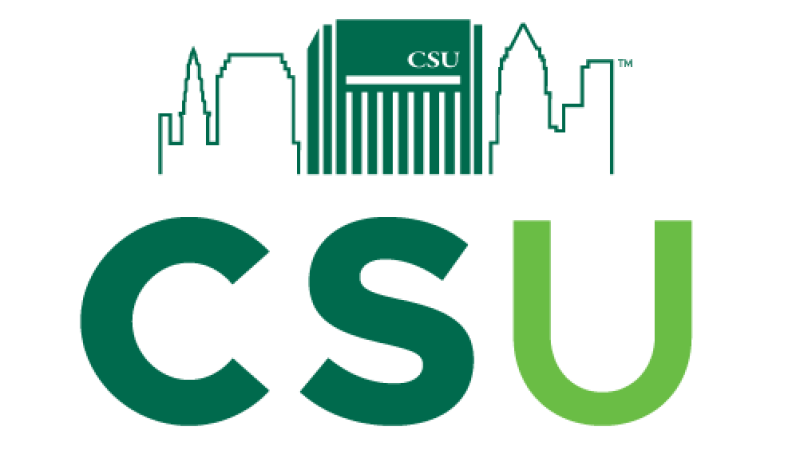 Credit: Cleveland State University
CSU starts the new semester with a new brand
Cleveland State University announced a new brand for the school which will anchor the revamp of the university known as CSU 2.0.
Cleveland State University announced on Jan. 19 a rebranding of the university,  which included the roll out of new promotional materials, a new tagline and a new logo.
The rebranding initiative is a new piece fitting into the puzzle that is the CSU 2.0 plan, which aims to reposition the university within the city and region in the coming years.
"As CSU grows into the vision of 2.0, we want to tell the proud story of CSU in a way that resonates with potential students and their families," Roy Gifford, vice president and chief marketing and communications officer at Cleveland State, said in the email news release announcing the initiative. "We want to paint a picture that captures the CSU experience, spirit, emotion and energy. This gives us a flexible campaign platform to do that through on demand storytelling."
Gifford added that CSU asked students, alumni, employees and other community stakeholders what they wanted in the brand. The university used this information to learn what people valued in the school, and implemented this in the new look.
The email announcing the rebrand included a brief message and video from President Laura Bloomberg, and unveiled the logo and CSU's message to the community.
"With each video or ad, we will send one clear message with the simple, proud tagline, 'We Are Cleveland State University,'" Bloomberg said in the video.
The new logo features Rhodes Tower against the city skyline to highlight the university's presence in downtown Cleveland. 
"Our location in downtown Cleveland is one of our greatest assets," Bloomberg said. "We are an economic, urban and civic engagement engine for the region. Our new logo emphasizes this critical and core part of our identity."
You can find more information about the new brand and logo on CSU's website.