Image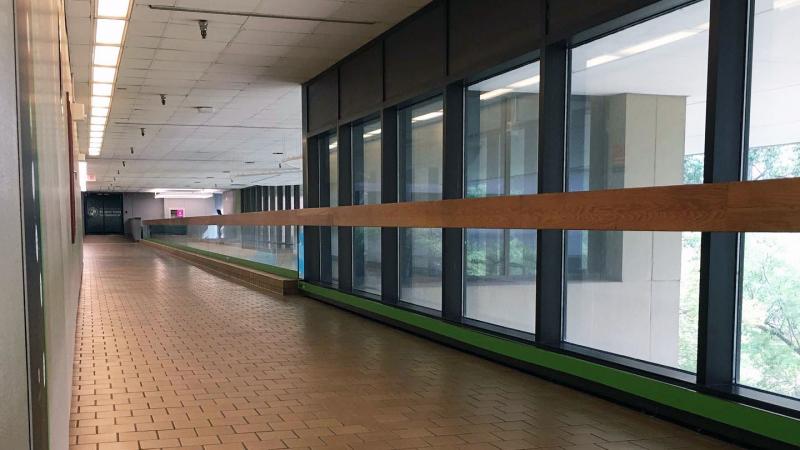 Credit: Jeremy Butcher
COVID-19 forces CSU to remote instruction after Thanksgiving
Cleveland State University plans to move almost all classes to remote learning after the Thanksgiving break.
Cleveland State University has announced almost all classes will go remote beginning Monday Nov. 30.
The decision was emailed to students on Tuesday. It comes on the heels of spiking cases of COVID-19 throughout Ohio. The university said that unless Governor Mike Dewine mandates a closure before then, classes will continue as they have been until the Thanksgiving recess which begins on Nov. 26.
Starting Monday, Nov. 30 most classes will then be delivered remotely. The few exceptions include some classes in the visual and performing arts, which will be allowed to maintain their small and safely executed footprint.
The university noted that this shutdown was not a repeat of the lockdown in March, which emptied campus. Facilities and buildings will remain open for all, as will residence halls and some other services, with mandated safety protocols in place.
"At CSU, we will always place faculty, student and staff health and well-being first," said CSU Provost Jianping Zhu. "After reviewing our community health data and assessing potential for additional risk to our campus community when students return from Thanksgiving break, we have made the decision to forego the last week of on-campus classes and on-campus final exams."
What stays the same:
Campus remains open.
Campus office operations will continue to follow fall semester operating guidelines.
Students whose field placement, clinical experience, internship, lab or studio course that will continue to meet in person after Thanksgiving will be notified via email from their faculty advisor, mentor, clinical supervisor or instructor in the coming days.
Residence halls will remain open. For students who go home for Thanksgiving and wish to return, they will be required to comply with our reentry protocols. Details will be made available in the coming days.
Dining facilities are open with current guidelines. After Monday, November 30, dining facilities will offer take-out service only.
Health & Wellness Services operations remain as-is.
Student employees should contact their supervisors.
Read additional FAQs here.
The revised schedule is:
Today through Wednesday, Nov 25: Fall semester classes continue.
Thursday Nov. 26 through Sunday, Nov. 29: Thanksgiving break: No classes.
Monday, Nov. 30: Classes resume remotely.
Monday, Dec. 7 through Saturday, Dec. 12: Final exams.
Saturday, Dec. 12: Fall semester ends.
Sunday, Dec. 13: Virtual fall commencement.