Image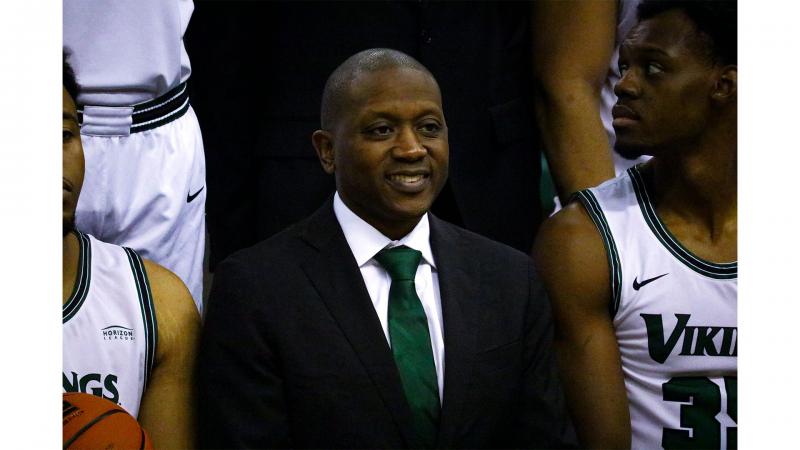 Credit: Matt Thomas
CSU men's basketball coach leaves for Missouri
Cleveland State University announced this week that Coach Dennis Gates was leaving CSU to take up the head coach position at the University of Missouri.
Dennis Gates is headed to Mizzou. Gates spent the past three years as men's basketball head coach at Cleveland State University. He coached the team to two Horizon League regular season championships and was named Coach of the Year in 2021 when the Vikings won the Horizon League Tournament.
CSU President Harlan Sands thanked Gates for his service.
"Those of us here whom Dennis touched - and there are many - know first-hand how his values, passion, energy, and enthusiasm positively impacted everyone around him," Sands said in an email to the university community.
Gates will join the Missouri Tigers as the program's 20th head coach.
"Coach Gates was what we needed in the next leader of our basketball program," Missouri's Athletics Director Reed-Francois said.
"He's smart, driven and focused on winning. He's a proven recruiter, a strong evaluator of talent, an innovative teacher of the game and has a unique enthusiasm and passion for his work and for his student athletes that draws people in," Reed-Francois added.
"He shares our vision of where Mizzou basketball can and will go. It is our privilege to welcome Coach Gates, his wife Jocelyn, and their family to Mizzou."
Gates shone at CSU, anchoring one of the most successful stretches in Cleveland State men's basketball history. He led the team to Horizon League regular-season titles in 2021 and 2022, a 50-40 overall record, the program's third NCAA Tournament appearance and a berth in the 2022 National Invitational Tournament.
CSU replaced Gates with Daniyal Robinson.
Robinson was an assistant coach at Iowa State University and has the unenviable task as a first-time NCAA Division I head coach of having to rebuild CSU men's basketball almost from scratch after several players followed Gates to Mizzou, graduated or moved on.