Image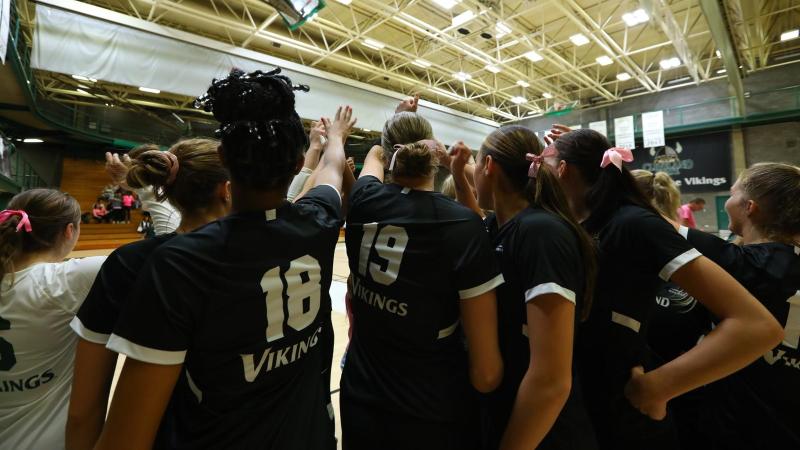 Credit: Cleveland State Athletics Department
Vikings volleyball sweeps Milwaukee on Alum Day
Cleveland State volleyball won in straight sets, 3-0, against the visiting Panthers on a day when CSU celebrated alums.
Cleveland State volleyball won a three-set decision against the Milwaukee Panthers Oct. 14 at home in the Woodling Gymnasium.
Cleveland State controlled the momentum in all three sets, securing 46 kills compared to Milwaukee's 38. CSU's Liberty Torres played a pivotal role in this effort, with 15 kills and 16 points. CSU's Karly Klaer recorded 40 assists. Madi Malone led the Panthers in kills with 14. She scored 15.5 points.
The Vikings also had outstanding defensive performances. Karly Klaer had a team-high five blocks and 13 digs, while Emma Walker recorded 18 digs. These efforts helped the Vikings sweep the Panthers in three tightly-contested sets -- 25-20, 25-22, 26-24. 
After defeating Youngstown State and Robert Morris over the weekend, the Vikings hold a four-game winning streak and a 13-9 record. They're looking to continue their momentum on Tuesday, when they return to Woodling Gymnasium at 6 p.m., when they face the IUPUI Jaguars. Tickets are available here.