Image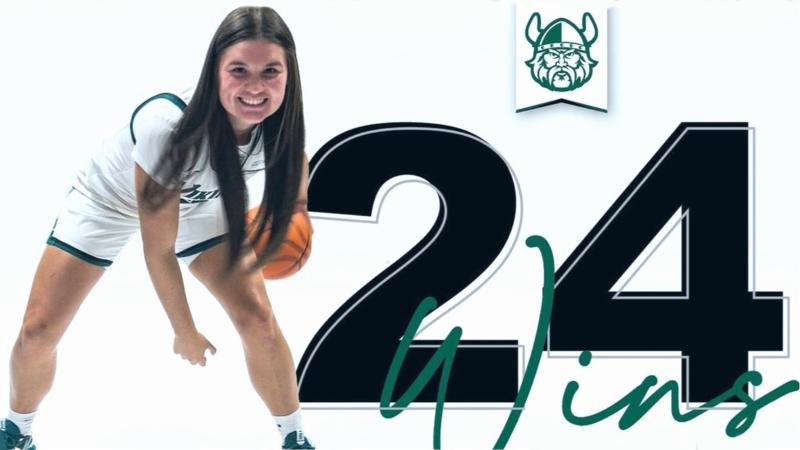 Credit: csu_wbasketball on Instagram
The Destiny of CSU women's basketball
Cleveland State women's basketball is having a record-breaking season and Destiny Leo is at the helm. The Stater sat down with Leo to ask the hard questions like, "What's your Chipotle order?"
Destiny Leo was named the 2023 Horizon League Player of the Year and First Team honoree Feb. 27, after Cleveland State women's basketball posted a program-record 17-3 Horizon League regular season record to finish second in the #HLWBB standings.
The Stater's Ryan Yeary sat down with Leo to get some insight on her team's record-breaking season, but more importantly to find out what is her go-to Chipotle order, among other nuggets:
Favorite Show?

"Power."


 

Any pregame rituals or superstitions?

"I do a little visualization before every game. I also do a quick shootaround with Coach Dunn before all the games."


 

Who are some of your role models in basketball?

"LeBron James. Greatest player ever, I'm biased because I'm from Cleveland, but he's definitely my GOAT."


 

You're one of two players on the team from Ohio, how does that play into representing Cleveland State?

"Yeah, I think it's pretty cool to represent Cleveland and say I'm a hometown kid. It's also nice that all my family can come to the games and they can come support just about every home game."


 

Plans after graduation?




"I want to play professionally and when I'm done playing I hope to become a coach."


 

Outside of what you contribute to the team what makes this team so successful?

"I would say what makes this team successful is how we've been together for so long and we've just been getting closer.  As the year goes on we've been building more chemistry and we all want the same thing."


 
W

hat were your goals this season?

"Since the beginning of the season we've been chasing a championship and I think through the season we've been setting ourselves up to get that goal, but there's a lot more work to do, we got to keep grinding."


 

Favorite food?

"Chipotle bowl, white rice, steak, sour cream, cheese, corn, can't go wrong with that."


 

Anything else you would like people to know?

"Go Vikes!"
Leo has had a stellar season – 17.9 points per game, a league-best .385 three-point field goal percentage and .919 from the free throw line, 2nd among D1 players. She entered Horizon League Tournament play ranked 12th on the CSU Scoring List with 1,361 career points and is No. 1 in career free throw percentage (.906) and career three-point percentage (.388). 
But Leo is only one among a pack of Vikings players – Deja Williams, Brittni Moore, Amele Ngwafang and Jordana Reisma – who earned accolades in Monday's post-season honors.
Championship run
The Vikings opened their postseason with a 65-52 win over Milwaukee at the Wolstein Center, Thursday, in the Barbasol Horizon League Tournament quarterfinals. The No. 2 seed in the tournament, CSU improved to 28-4 overall this year with the win.
The women now head to Indianapolis for their semifinal matchup on Monday, March 6, with an opponent to be determined.
Go Destiny! Go Vikes!!