Image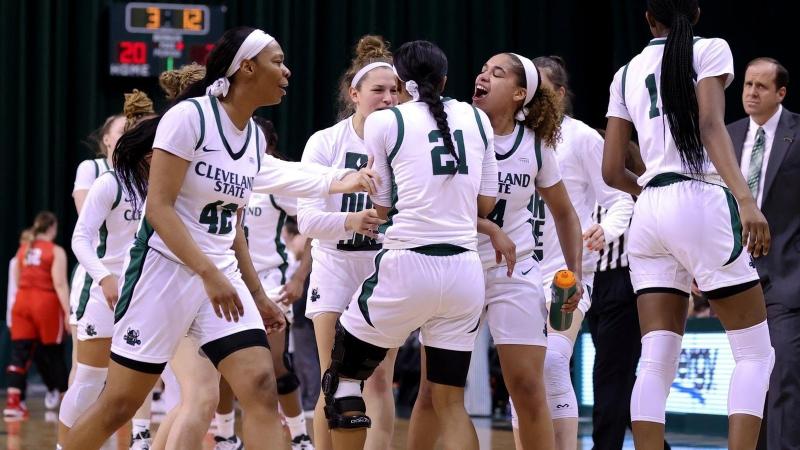 Credit: Viking Athletics
CSU women's basketball prepares to return to competition
The CSU Women's Basketball Team has had an offseason unlike any before due to COVID-19.
COVID-19 has affected sports negatively in 2020, and the CSU women's basketball team is no exception. Now, however, the team is preparing to return to the court in December should circumstances allow.
Head Coach Chris Kielsmeier has been doing what he can to get the newcomers on his roster familiar with the system. He knows the challenges the team has faced.
"This offseason has definitely been unlike any other, and like every other program out there we have had to adjust to limited court time with our players and limited opportunities to have everyone together as a team," Kielsmeier said.
Like the rest of the CSU sports teams, the CSU women's basketball team is taking the necessary precautions to be able to have a season. These precautions will continue to be a challenge as they have not allowed the team to meet together often.
With seven newcomers on this team, Kielsmeier said it's been hard to teach them the system in such a short amount of time without all meeting together. However, he sees the progress his players are making, and that is all he asks for.
"The expectations for this season are similar to years past; try to get better every day," Kielsmeier said. "We always want to compete to be the best in the Horizon League, and this year is no different."
"We have the mindset of making the most of every opportunity that we get to play the game of basketball, and appreciate each moment we are together as a team, and more so appreciate the day — because you never know what tomorrow will bring."
The team is continuing their restricted practices as they prepare for the season, which for CSU women's basketball is scheduled to open on Dec. 12 against Robert Morris.