Image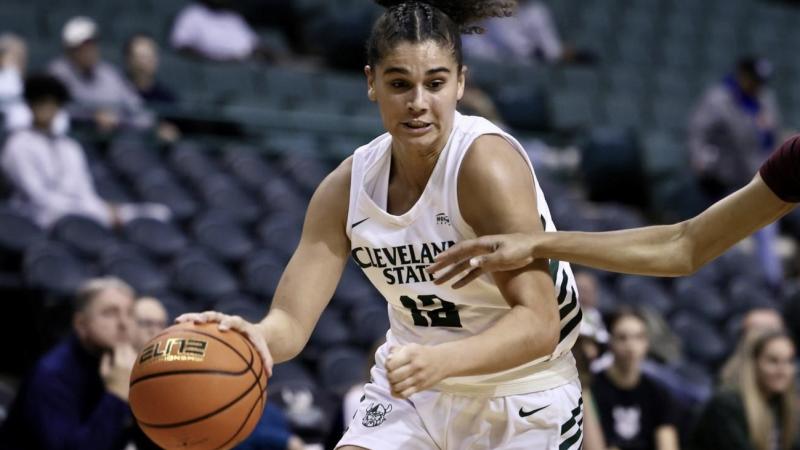 Credit: Cleveland State Athletics
CSU women's basketball dominates in home opener
On Saturday, Cleveland State women's basketball hosted their home opener, facing the Central Michigan Chippewas. CSU set the early tone in the game and won 96-57.
Cleveland State women's basketball dominated the Central Michigan Chippewas, clinching a 96-57 victory on Saturday in the team's home opener at Henry J. Goodman Arena.
The Vikings had strong offensive and defensive performances, making 45% of their attempted field goals while holding the Chippewas to 34.5% shooting. Senior Destiny Leo spearheaded the offensive effort for CSU, scoring 17 points and contributing three assists. Leo's scoring performance pushed her past the 1,500-point total for her career.
The Vikings' success was amplified by their ability to force turnovers. They had 11 steals and forced 24 Central Michigan turnovers. The Vikings also dominated the boards, out-rebounding the Chippewas 52-35. CSU's Sara Guerreiro led the team with 12 rebounds, further contributing to the team's commanding win.

Next up, Cleveland State hosts the second annual Viking Invitational from Nov. 22 to 25 at Woodling Gymnasium where they will face three teams: Austin Peay, Chicago State and the University of Missouri-Kansas City. Tickets are available for purchase here.