Image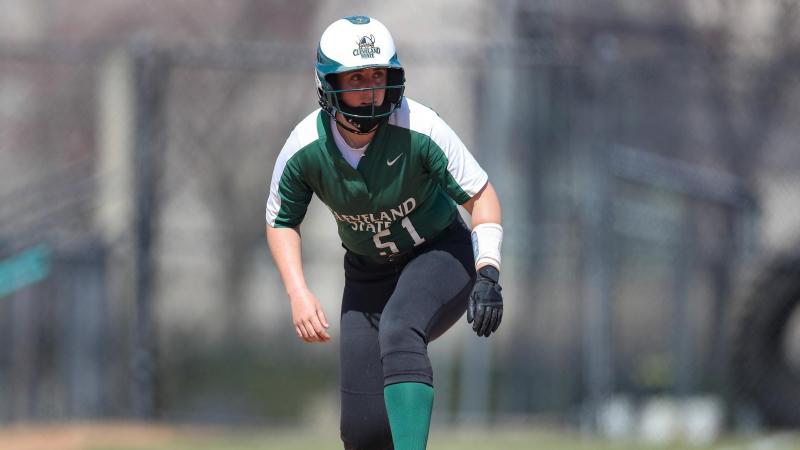 Credit: CSU Athletics Department
CSU softball team loses doubleheader to open road trip
The Vikings dropped a midweek doubleheader against Robert Morris, falling by scores of 10-2 and 14-6 on Tuesday at North Athletic Complex.
Game One - Colonials 10, Vikings 2 (5 innings) - Tuesday, March 23
CSU's Torrie Jenkins, who also received the starting nod on the mound, followed a leadoff walk in the second inning by Taylor Duncan with a two-run blast to right center, her fourth homer of the season. However, Robert Morris responded with eight runs in the bottom of the frame.
As for her work on the bump, Jenkins was charged with six runs over her 1.2 innings, but none were earned following a pair of Vikings errors. The same goes for Jenna Watts, who would toss three innings in relief and allowed four unearned runs on three hits while picking up a pair of strikeouts.
The Colonials ended the game after five innings with back-to-back two-out RBI hits in the bottom of the fifth.
Game Two - Colonials 14, Vikings 6 (5 innings) - Tuesday, March 23
The Vikings looked to rebound with eight of nine batters in their order recording a hit. After Robert Morris pulled ahead 2-0 in the opening inning, the Vikes responded with back-to-back RBI knocks from Mackenzie Tucker and Kaelin Ettinger in the second stanza to take a 3-2 lead.
The Colonials scored the tying run in the bottom of the inning on a passed ball, but Aly Packish sent a solo shot over the left field wall before Becky Hurosky chalked up a two-run double to right center to give Cleveland State a 6-3 lead.
Robert Morris drew back within a run at 6-5 in the third before exploding for nine runs in the fourth. The Vikings were unable to answer in the fifth, giving the Colonials the two-game sweep based on the run rule.
Sydney Bajusz would swipe a pair of bases while Taylor Betz took a no decision in her start after surrendering five runs, earning four of them on five hits across three innings of work.
The Vikings will end their six-game road trip with a set of doubleheaders on Friday and Saturday against Northern Kentucky.