Image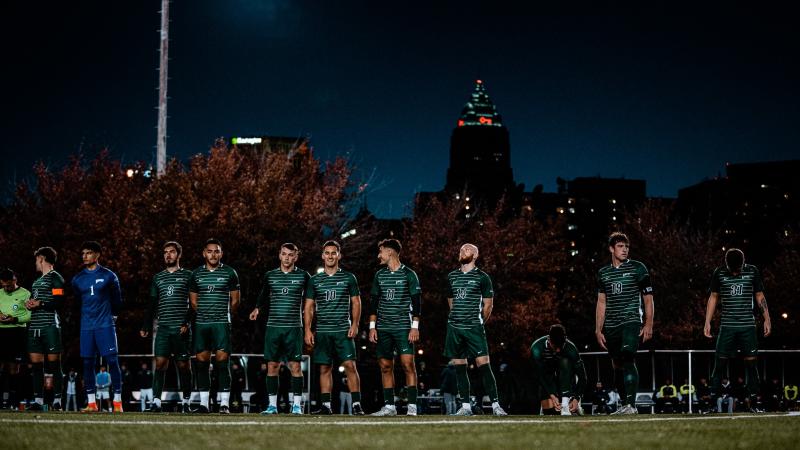 Credit: DeAndré Patrick
CSU men's soccer wins Horizon League tournament
The Vikings defeated IUPUI 3-0 to claim their first Horizon League championship since 2012.
Cleveland State University's men's soccer team claimed their first Horizon League tournament title since 2012 when they beat IUPUI 3-0 on Saturday. 
Senior Albert Portas got CSU off to a fast start when he scored the game's opening goal in the 27th minute to give the Vikings a 1-0 lead. 
Neither team would strike again in the half as the Vikings held IUPUI scoreless and led 1-0 at halftime. 
Vikings senior Jannis Schmidt opened the second half with a goal to give his team a 2-0 lead in the 56th minute. Freshman Pablo Kawecki added another goal in the 73rd minute to extend CSU's lead over IUPUI to 3-0.
The Vikings held onto their lead and defeated the Jaguars 3-0 to claim their second Horizon League tournament championship in school history. 
With their tournament victory, CSU will advance to the NCAA men's soccer College Cup. The Vikings have a chance to compete for a national title with the first round of the tournament beginning on Nov. 17.