Image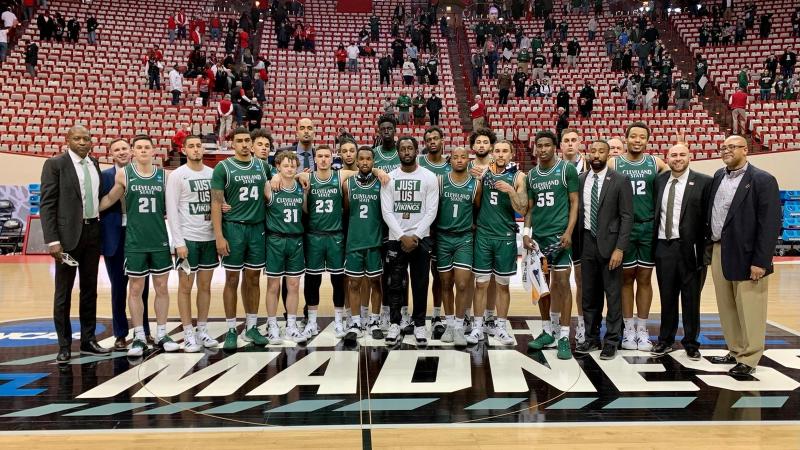 Credit: CSU Athletics Department
CSU men's basketball run ends in NCAA tournament
The University of Houston Cougars eliminated Cleveland State in the first round of the NCAA Tournament on Friday night.
The 15th-seeded Cleveland State Vikings saw their season come to an end in a 87-56 loss to the 2nd-seeded Houston Cougars in the opening round of the NCAA Tournament on Friday night at the Bloomington Assembly Hall in Bloomington, Indiana.
The Vikings were aggressive and competitive for most of the game. However, a string of poorly executed possessions, fouls and strong rebounding by the opposing side allowed the Cougars to advance in the tournament.
The Vikings were 17-44 on field goals, 6-15 on three-point shots, and 16-23 on free throws. Despite the loss of Houston's starting guard, DeJon Jarreau, due to an injury early on, the Vikings failed to capitalize as they turned the ball over 14 times to go with 25 personal fouls.
CSU's D'Moi Hodge had the best performance on the team with 11 points, 3 three-pointers, 3 steals, and 3 rebounds.
The loss ended a memorable campaign for the Vikings in the 2020-21 season. They won the Horizon League regular season, the Horizon League championship and earned the school's third NCAA Tournament appearance and first since 2009.