Image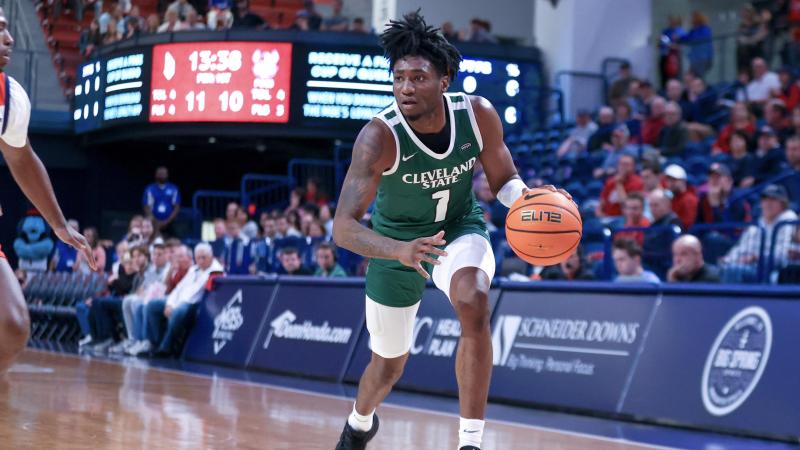 Credit: Viking Athletics
CSU men's basketball narrowly loses season opener to Duquesne
The Vikings would have been encouraged despite the 2-point loss, as they went into the game as heavy underdogs.
The Cleveland State men's basketball team opened its season Tuesday with a 77-79 loss on the road to Duquesne.
However, against the Dukes the Vikings showcased real potential for their season, losing by a mere two points despite entering the game as double-digit underdogs.
Senior guard Drew Lowder led the Vikings with 27 points and 4 assists. Senior guard Tae Williams also had a strong showing, contributing 21 points and 11 rebounds. His jumper in the final seconds of the game that could have secured victory for CSU did not go in.
Duquesne's Dae Dae Grant led the Dukes with 21 points, but the game's outcome was largely determined by a lackluster performance from CSU's second unit.
While CSU's starters delivered a strong performance, the Cleveland bench was outscored 12-34 by the Dukes. This was a significant difference in a game that ended 77-79 and was sealed by a missed shot at the final buzzer.
Cleveland State won their home opener at the Wolstein Center, on Wednesday at 7 p.m., when they faced the Defiance Yellow Jackets.
Their next game is Saturday Nov. 11 against the Ohio University Bobcats, 6 p.m. at the Wolstein Center.