Image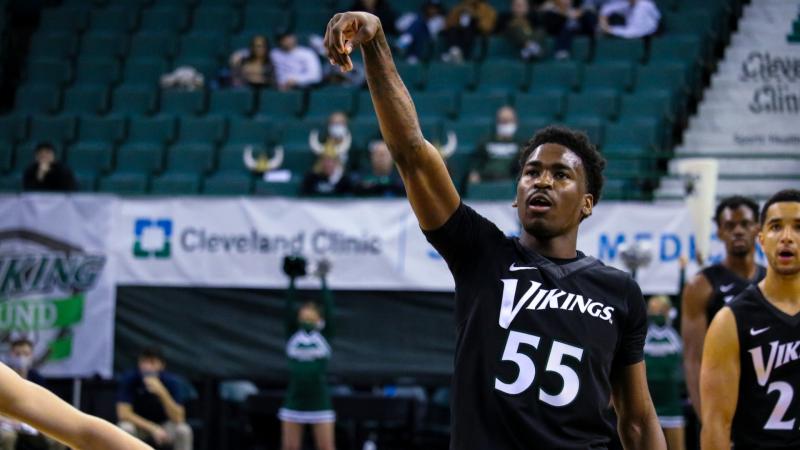 Credit: Matt Thomas
CSU men's basketball earns second consecutive win
Cleveland State found its rhythm early on at home as they sought to smother the defense of the Golden Griffins.
The CSU men's basketball team defeated Canisius College,  80-70, at home in the Wolstein Center on Saturday afternoon. It was a gutsy win, as CSU sought to follow up their first victory on Tuesday against Edinboro. 
The Vikings played aggressively down the court as they found holes in the defense of the visiting team, successfully scoring 44 points in the paint.
During the first period, the Vikings (2-2) were led by D'Moi Hodge who scored 17 points entering halftime. Deshaun Parker was responsible for 6 assists. CSU also went 7-10 from three point range. The Golden Griffins (0-4) held a 19-12 advantage on rebounds. 
At halftime, the Vikings led 45-34. Canisius would regroup and fight valiantly with a 5-0 advantage from beyond the arc, as well as holding an edge on steals 5-3. 
It was close down the stretch, and the Vikings were outscored by the Golden Griffins 36-35 in the second half, but held on to secure the victory.
Cleveland State will close out the Cerebro Sports Lake Erie Challenge on Monday, Nov. 22, hosting Coppin State at the Wolstein Center at 7:00 p.m.