Image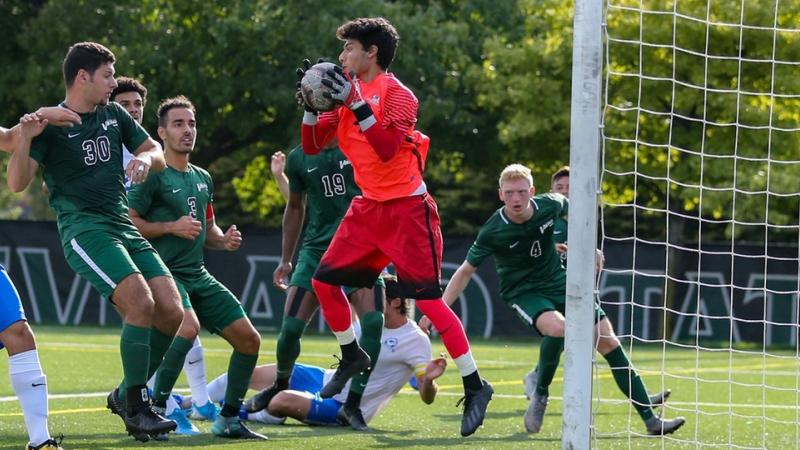 Credit: CSU Athletics
Cleveland State wins on the road against Milwaukee
The Vikings get their third shutout of the season in a road win against the Panthers.
Cleveland State men's soccer broke its two-game losing streak with a road win over Horizon League opponent Milwaukee on Saturday.
In the 1-0 victory the Vikings recorded their third shutout of the 2021 season. The game's only goal was scored by Bojan Kolevski, his third of the season.
Sophomore goalkeeper Omeed Naeemy was a wall for the Vikings on Saturday stopping all six of Milwaukee's shots on goal. Coming into the contest, Naeemy was tied for most shutouts in the Horizon League. 
Jannis Schmidt rocketed a shot on goal with less than four minutes to play in the first half, but it was saved by Panthers' goalkeeper Nick Chiappa. The two teams would head to the break tied at 0-0.
In the 53rd minute junior forward Kolevski found the back of the net for the afternoon's only goal. That goal was all it took for the Vikings to leave Milwaukee with the win even after 12 more shots from the Panthers.
The Panthers outshot the Vikings 22-5, but could not find the back of the net. Naeemy finished the afternoon with six saves, compared to Chiappa's three.
Cleveland State's next match is Friday, March 12 at 1 p.m. when they take on Purdue Fort Wayne at home in the Krenzler Bubble.