Image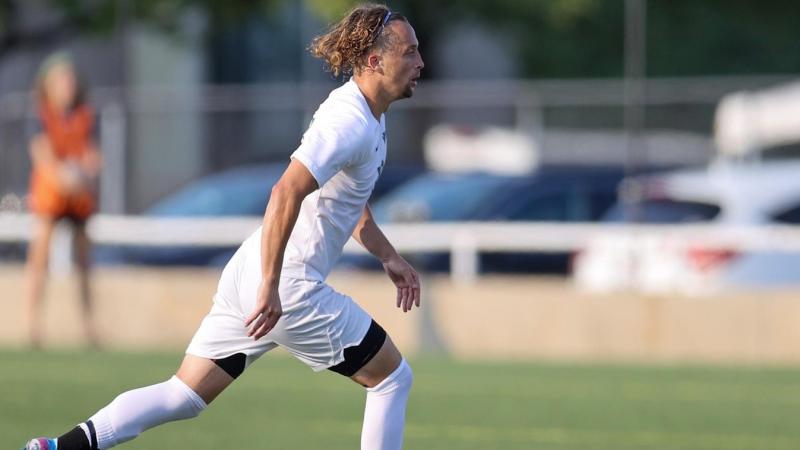 Credit: Cleveland State Athletic Department
Cleveland State men's soccer drops second straight, falls to Bowling Green, 3-0, in home opener
The Cleveland State men's soccer team dropped their second game in a row, falling to Bowling Green, 3-0, in the Vikings' home opener on Sept. 3. 
The Falcons (2-0-1) came out firing, and broke through with a goal in the 15th minute from Alberto Anaya after he connected on a pass from Sergi Martinez. 
Bowling Green tacked on another goal in the 44th minute as Michael Montemurri connected on a penalty kick after a foul in the box from CSU's Julian Pellegrini.  
The Vikings (0-2-0) were dominated in all categories as they were outshot 14-1 in the first half and 19-2 overall. Bowling Green tallied eight corner kicks while CSU had four. 
The Falcons stretched their lead four minutes into the second half as Martinez connected on a cross from Jensen Lukascko to stretch the lead to 3-0.  
Cleveland State goalkeeper Omeed Naeemy remained active throughout the match, tallying seven saves off 10 shots-on-goal.