Image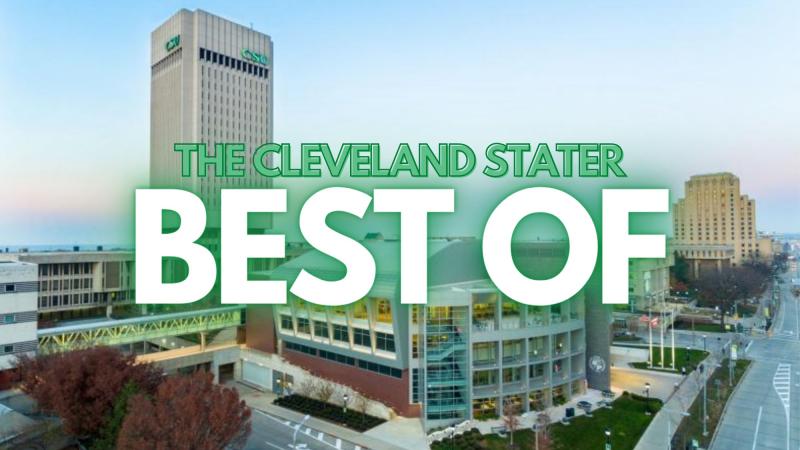 Credit: Lucia Rosace
Best of CSU sports - October
Hi! I'm Robert Fenbers, the Sports Editor of The Cleveland Stater, your campus news source.
We'll be sending you our monthly "best of" The Stater sports newsletter. Sports have always been an important part of our campus, and we here at The Stater are excited to follow these student athletes on their college journey. 
Here's a look at the best sports stories from the month of October. Click on the links for the full stories at The Cleveland Stater. 
By JADEN STAMBOLIA 
Cleveland State has welcomed fans back to athletic events for the fall semester and reporter Jaden Stambolia has the scoop as he sits down with assistant athletic director of ticket sales, Carrie Neville. Interest in all sports has spiked, including over 100 new season ticket holders for men's basketball.  
By TONY PESTA 
2021 has brought back normalcy to sports and a new opportunity for student athletes. Cleveland State basketball star Tre Gomillion talks with The Stater's Tony Pesta on why he chose to create his own brand under the NCAA's new Name, Image and Likeness (NIL) rules. 
By ROBERT FENBERS 
21-year-old Bojan Kolevski has travelled over 4,000 miles to Cleveland State University to pursue his passion of soccer. The sophomore has led the Vikings with 12 goals and four assists as they look to make a run in the postseason. 
By DAVID BATES 
The Stater's David Bates talks with diving and swimming senior Agnes Bahr on the team's growing pains through a difficult season and the desire to build a winning culture within the program. 
By ROBERT FENBERS 
The hype and excitement for Cleveland State men's basketball is at a fever pitch. The Vikings held their annual media day on Oct. 21. Coach Dennis Gates and the players spoke with the Cleveland Stater about the upcoming season.  
---
For the full stories and more, you can always find The Stater online. For the latest news as it breaks on your favorite platforms, follow us on Twitter, Instagram and Facebook.  Have any news tips, comments or suggestions? Contact us! Either on social media or directly: cleveland.stater@csuohio.edu.  
To subscribe to this newsletter and receive it directly to your email each month, sign up here. 
We look forward to serving you this semester. 
Robert Fenbers
Sports Editor  
The Cleveland Stater