Image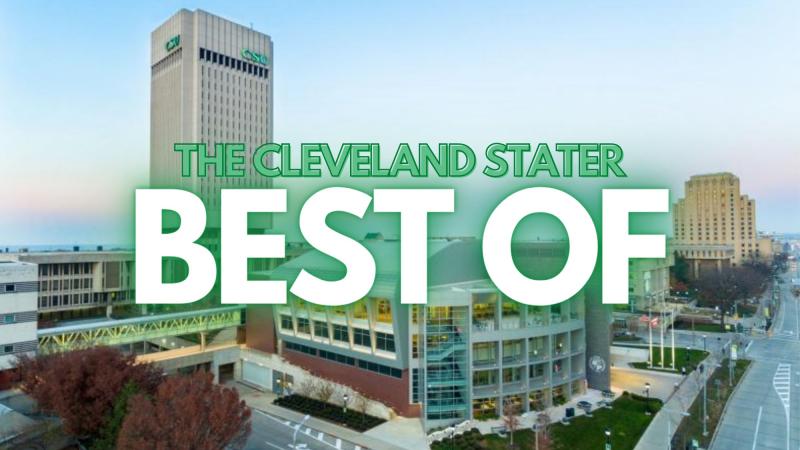 Credit: Lucia Rosace
"Best of" The Cleveland Stater spring 2023 #3
A selection of the best reporting from The Cleveland Stater.
In this, our final edition of the "best of" The Cleveland Stater for spring 2023, The Stater teams up with student-run publication, The Cauldron, for an interview with CSU President Dr. Laura Bloomberg. We also join Pink Gloves Boxing for practice, meet a CSU student whose family was affected by the East Palestine train disaster, visit the MakerSpace in the Waskewicz College of Engineering and talk to CSU professors about Ohio Senate Bill 83. 
---
Image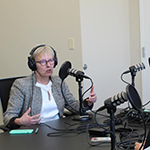 Cleveland State University President Laura Bloomberg, Ph.D., reflected on her first year in office, Senate Bill 83, CSU 2.0 and more in an interview with The Cleveland Stater and The Cauldron on April 11.
Read the full story: President Laura Bloomberg discusses the state of CSU
Reporter:  ABIGAIL PREISZIG

 
---
Image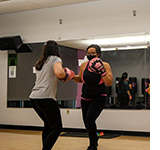 Pink Gloves Boxing is a female-focused boxing class that emphasizes empowerment and provides a safe space for people to exercise. For many CSU students, it means a sense of community and trust.
Read the full story: It's time to fight like a girl
Reporter: KAT MAGALSKI
---
Image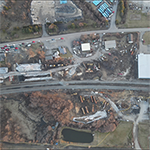 Two months after the Norfolk Southern train derailment in East Palestine there is still crucial information up in the air, literally. The Stater spoke to a CSU student who has family in the area.
Read the full story: Railroad to recovery? The East Palestine Disaster
Reporter: RYAN YEARY

 
---
Image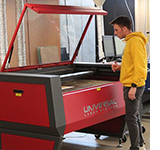 The Dan T. Moore MakerSpace is a valuable resource for students in the Waskewicz College of Engineering at Cleveland State University. Manager Matthew Johnson wants the rest of CSU to know it can be beneficial to them as well.
Read the full story: Students find creative solutions at CSU's MakerSpace
Reporter: MASON COLE

 
---
Image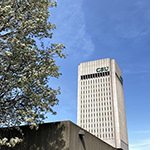 Cleveland State's Faculty Senate held a special meeting April 12 to discuss SB83 and voted in support of a joint resolution with the CSU chapter of the American Association of University Professors to condemn the bill. The Student Government Association also condemned the bill, which critics say threatens free speech on campus and undermines public universities and professors' ability to do their jobs.
Read the full story: CSU Faculty Senate, the AAUP, student government condemn SB83
Reporter: TAYLOR LEWIS-KERSLAKE
---
For the full stories and more, visit The Cleveland Stater online, and follow us @ClevelandStater on Twitter, Instagram and Facebook.
Have any news tips, comments or suggestions? Contact us! Either on social media or directly via email: cleveland.stater@csuohio.edu.