Image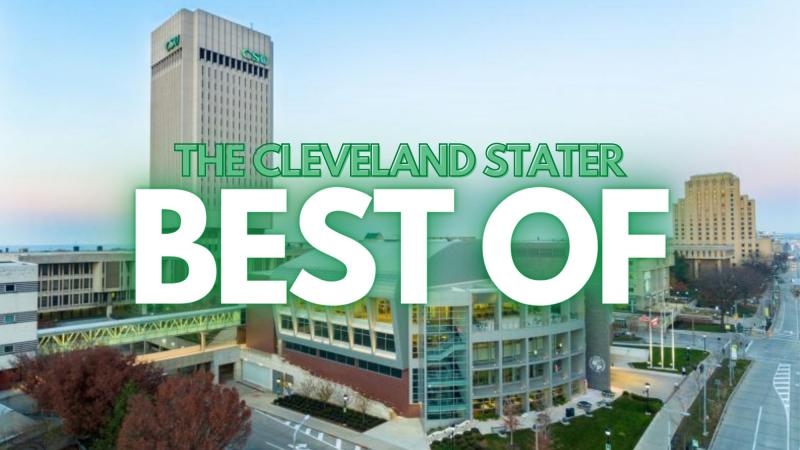 Credit: Lucia Rosace
The "best of" The Cleveland Stater fall 2021 #4
In this edition, we cover the recent bomb threats to Fenn Tower, what to know if you are graduating on Sunday, the student debt crisis, why the non-academic side of education is meaningful and our news editor Andrea Strong weighs in what the verdicts in the Rittenhouse and Arbery shooting cases meant for her.
Read the stories online:
CSU targeted with another bomb threat, Fenn Tower evacuated

 — 

JADEN STAMBOLIA
Fenn Tower, the freshman resident hall, was evacuated Dec. 1 after receiving a bomb threat. Residents were evacuated to the Recreation Center while the building was cleared by law enforcement. This came just weeks after a threat targeting the Cleveland-Marshall College of Law on Nov. 4.
If you're graduating in fall 2021, you need to read this

 — 

ALLYSSA BRAND-BEY
Commencement is almost here and you've worked so hard to be able to walk across the stage. Here is a know-how guide for December graduates: where to get your regalia, number of guests allowed, and how to have your name pronounced correctly as you walk across the stage.
Loan debt is one of the many challenges students face. The increase in inflation and an uncertain job market because of COVID-19 has added to the difficulties students face in paying for their education.
Only four years

 — 

ERIC SEITZ
In this first-person story, Seitz explores the non-academic side of school that has made the whole experience worth it and how getting involved on campus has brought meaning and opportunity to him. "Yes, it's only four years. But those four years are only what you make them."
Opinion: Verdicts in America

 — 

ANDREA STRONG
As verdicts were reached in the cases of Kyle Rittenhouse and the shooting of Ahmaud Arbery, Strong shares her reaction to vastly different decisions the courts made in the cases and how they compare to similar cases over the years.
For the full stories and more, you can always find The Stater online. To stay up to date with us and never miss a story, I also invite you to follow The Stater on Twitter, Instagram and Facebook. 
Have any news tips, comments or suggestions? Contact us! Either on social media or directly via email: cleveland.stater@csuohio.edu.