Image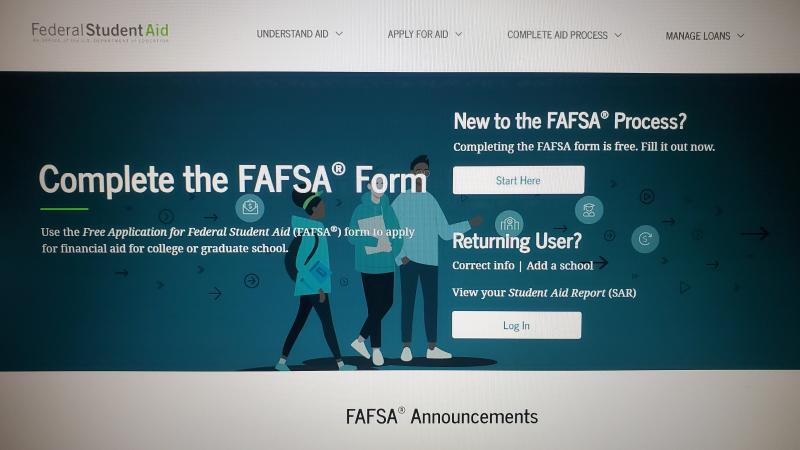 Credit: Willow Graley
The student debt crisis punishes the people education is meant to serve
The impact of COVID-19, including unemployment and inflation, has affected the increase in student loan debt, which was already a heavy burden before the coronavirus pandemic.
Student loan debt is an issue many at Cleveland State University face, if not now, then at some time in the future. 
CSU's average loan is $6,933 per year per student according to College Factual. After two years, that number will be $13,866. And after four years, i.e. when you graduate if you've done everything right, you will owe somebody at least $27,732 on average.
The big picture
Student loan debt is one of the many challenges loan borrowers face, and because of inflation and the increasing unemployment rates caused by COVID-19, it has made it rather difficult for students to pay it back.
According to Education Data, "student loan debt in the United States totals $1.73 trillion and grows six times faster than the nation's economy." The data show that in the U.S., there are over 43.2 million borrowers in debt, averaging $39,351 per student. 
The COVID-19 pandemic has caused more harm than good for student borrowers. Education Data reported that "unemployment fueled the largest increase in the total student loan debt balance since 2013." 
Total student loan debt increased by 8.28% in 2020.
While the COVID-19 pandemic has affected millions of student borrowers, loan providers offer various repayment plans, programs and many other options to students to help pay off their loans.
Student borrowers can look into forgiveness programs like public service loan forgiveness, forgiveness with income-based repayment and Federal Perkins loan cancelation. For more information on loan forgiveness, check out Student Loan Hero.
The options loan providers offer to help students only go so far. Borrowers often find themselves paying off loans with large amounts of their income or accruing interest.
The loan repayment halt for borrowers began March 13, 2020 and will end Jan. 31, 2022, according to Federal Student Aid. Some loan companies have ended their administrative forbearance. Students may want to check with their loan provider for more details on repayment options. 
The COVID-19 pandemic also caused inflation that not only increased the price on goods, but also increased the price on interest rates for student borrowers. 
As unemployment rates fluctuate and the pause on student loan interest comes to an end, paying off that loan is a challenging situation, especially if the loan is put into debt collections. 
According to the National Consumer Law Center, wages are garnished starting at 15% maxing out at 25% of what they call "disposable income."
Disposable income, defined by the National Consumer Law Center, is the "pay remaining after deduction of any amounts required by law to be withheld."
Will the federal government step in?
Before President Joe Biden was inaugurated, he promised to forgive student loan debt for millions of Americans.
Progressive Democrats are pushing Biden to forgive up to $50,000 in student loan debt per borrower. Doing this would wipe out 80% of the student loan debt, currently $1.5 trillion held by 44 million Americans. 
However, Biden ruled that this much debt is ambitious to forgive. Instead he offered a much smaller package to provide some debt relief.
In the smaller relief package, Biden expressed that he may forgive $10,000 per borrower, approximately 40% of federal student borrowers. 
While this would provide relief to many students, it has raised concern about who will pay for the programs and loans. 
Congress is responsible for passing the student loan cancelation bill.  However, chances of this bill passing are slim. According to Forbes, there are not enough votes in support of the bill in Congress.
Many politicians from both parties, Republican and Democrat, disagree with the idea of student loan cancelation across the country.
Senator Elizabeth Warren is one of many politicians who continues to push Biden to forgive up to $50,000 in student loan debt per borrower. 
If either amount, $10,000 or $50,000, were canceled, it would cost the government $1 trillion.
As the fight to provide a debt relief plan to millions of loan borrowers continues, there have been recent discussions on the legality of canceling a broad amount of student debt. 
According to Insider, Education Secretary Miguel Cardona is conversing with the president about the legality of canceling a large portion of debt. 
The conversation on legality continues and debt forgiveness is still underway. There has not been any recent news as far as if the plans to cancel debt will be released or if any plans have been approved.