Image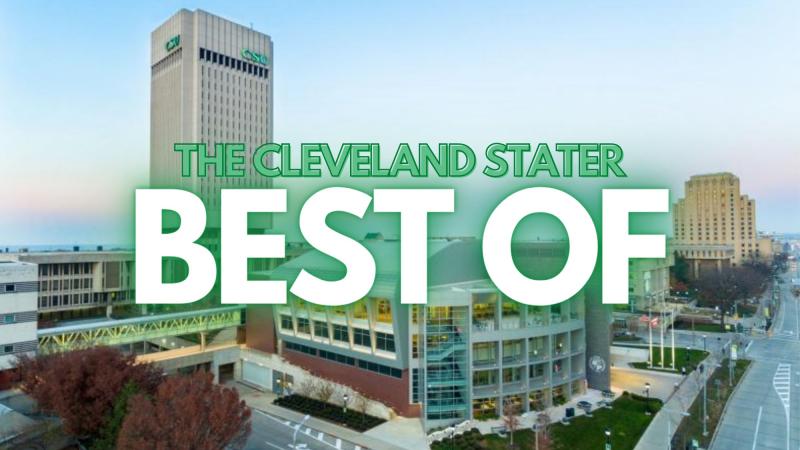 Credit: Lucia Rosace
"Best of" The Cleveland Stater spring 2023 #2
A selection of the best reporting from The Cleveland Stater.
In this edition of the "best of" the Cleveland Stater, the university celebrates Women's History Month and gives insight into its $650 million plan to revitalize the university. We spend a day with Officer Toni Jones and therapy pup Rune. We also shine a spotlight on the Letters of Hope box outside the CSU Women's Center and connect with 2023 Horizon League Player of the Year Destiny Leo. 
---
Image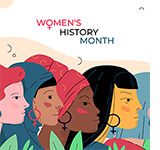 Women's History Month 2023 opened March 1, acknowledging the accomplishments of women throughout the world and throughout history with the theme of "Celebrating Women Who Tell Our Stories." The theme aims to encourage communities throughout the United States to honor and celebrate women storytellers, past and present.
Read the full story: What is Women's History Month and why do we celebrate it?
---
Image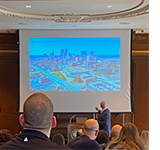 David Jewell, Cleveland State's chief financial officer, said Feb. 8 that the $650 million plan to revitalize the university is still very much a work in progress. Jewell was speaking at an event in which CSU officials presented the college community and public with details of the master plan and showed what the new campus could look like.
Read the full story: CSU says the new master plan is not fixed in place, first funding secured
Reporter: KIRSTEN BEARD


 
---
Image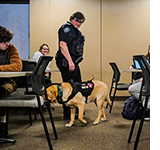 The Stater spent the day with Rune, the CSU Police Department's therapy pup. The CSUPD is one of many campus and city police departments to launch a therapy dog program to better connect to the community, reducing the anxiety levels of students, faculty and staff, while breaking down barriers.
Read the full story: Rune and Thor connect the CSU police and campus community "one paw at a time"
Reporters: NICOLE PREUER and KAT MAGALSKI



 
---
Image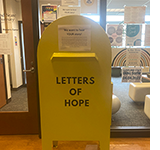 Cleveland State's Mareyjoyce Green Women's Center is spreading awareness ahead of Sexual Assault Awareness Month in April through the Letters of Hope project that allows survivors of sexual assault to anonymously share their stories in a powerful way. Stories are being collected through March 31. Selected stories will be on display April 6 in CSU's student center in a collection titled, "Our Stories, Our Voices."
Read the full story: CSU's Women's Center invites the community to share letters of hope
Reporter: TAYLOR LEWIS-KERSLAKE




---
Image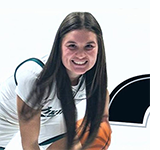 Cleveland State women's basketball had a record-breaking season and Destiny Leo was at the helm. The Stater sat down with Leo to ask the hard questions like, "What's your Chipotle order?"
Read the full story:The Destiny of CSU women's basketball
Reporter: RYAN YEARY




 
---
For the full stories and more, visit The Cleveland Stater online, and follow us @ClevelandStater on Twitter, Instagram and Facebook.
Have any news tips, comments or suggestions? Contact us! Either on social media or directly via email: cleveland.stater@csuohio.edu.