Image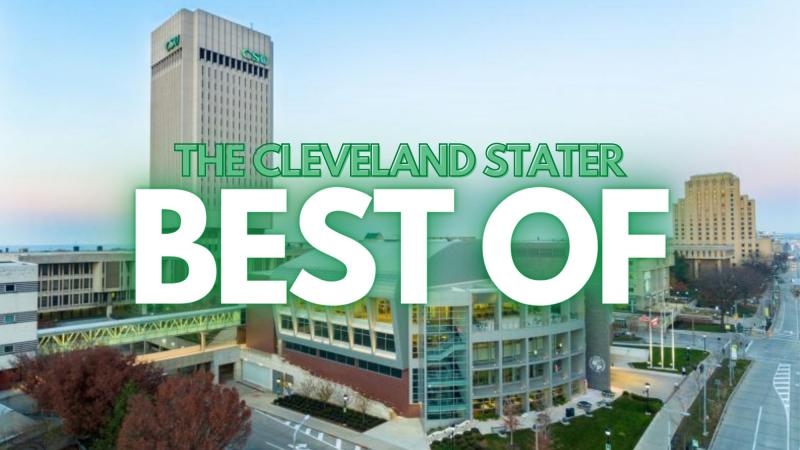 Credit: Lucia Rosace
The "best of" The Cleveland Stater fall 2021 #1
In this edition, we are covering vaccine mandates, 9/11 reflections, the return to campus, the city council race and the policing of Black Americans. 
Read the stories online:
CSU Senate breaks with administration on vaccine mandate

 

— 

FRANK MECHAM
The Cleveland State University Faculty Senate voted in favor of a vaccine mandate for students during the first senate meeting of the fall semester. This came as a break from the administration's recent decision to implement a peer-to-peer vaccination education campaign in place of a mandate.
CSU students, faculty and staff reflect on 9/11

 

— 

ERIC SEITZ
Members of the CSU community recounted their stories from 9/11 on the 20th anniversary of al-Qaida's attack on the U.S. and gave their thoughts on how perspectives have changed over the past two decades. Many students, and even some faculty, were too young to remember the events of September 11, 2001, but still had stories to share.
Students return to in-person learning for the start of the fall semester 

— 

COURTNEY BYRNES
Cleveland State University's campus was once again abuzz on August 23 as members of the community returned for what the administration hopes will be a "near normal" fall 2021 semester. Students, faculty and staff shared their thoughts as they were welcomed back to campus for the first day of classes.
CSU alum runs for Cleveland City Council

 — 

JENNY FRALEY
Stefan Knaack graduated from Cleveland State in Spring 2020 and now is running for city council in Ward 11. With the election approaching on Nov. 2, 2021, the 23-year-old spoke with the Stater about his plan to serve residents who feel ignored by politics in Cleveland.
When it comes to Daunte Wright, another black man was killed, another child lost their father, another mother and father lost their child, and another Black life was needlessly cut short. We, as Black people, are so over-policed that even a simple traffic stop frightens us.
For the full stories and more, you can always find The Stater online. To stay up to date with us and never miss a story, I also invite you to follow The Stater on Twitter, Instagram and Facebook. 

Have any news tips, comments or suggestions? Contact us! Either on social media or directly via email: cleveland.stater@csuohio.edu.