Image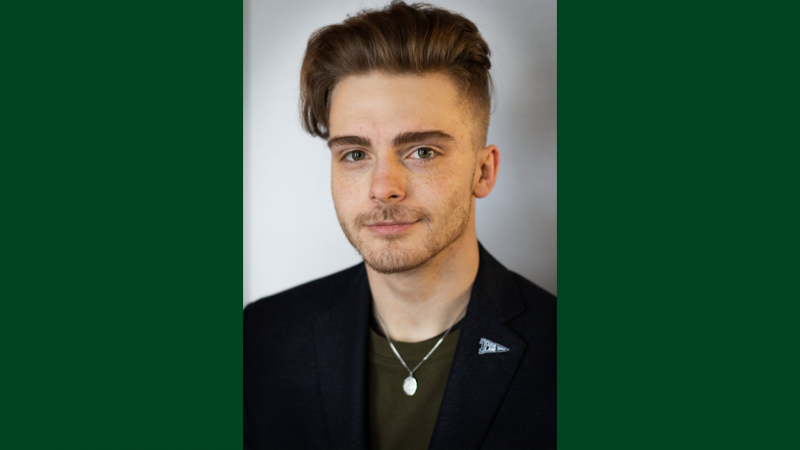 Credit: Stefan Knaack for Ward 11
CSU alum runs for Cleveland City Council
Stefan Knaack recently graduated from Cleveland State University. Now, he is running for city council in Ward 11. He wants to serve residents who feel ignored by politics in Cleveland.
After graduating from Cleveland State University in Spring 2020, 23-year-old Stefan Knaack made the decision to run for Cleveland City Council (CCC). He hopes to bring change to the city by uplifting residents of his Ward. 
Knaack is running in Ward 11, which includes parts of Edgewater, Cuddell, West Boulevard, Jefferson and Bellaire-Puritas neighborhoods.

The aspiring councilor studied political science and sociology at CSU and was active in left-wing student organizations like the Student Socialist Society. 
Knaack wants to be a part of the CCC in part to provide a voice for residents who may feel ignored in the city by politics which he likened to a "machine." 
"If you aren't part of that process, it's hard to get things done in this city," Knaack said. "I think getting someone that's like me, who is not really involved in that sort of process would be a good way to change that." 
Knaack acknowledges his lack of experience in politics, but does not doubt his ability to be an effective representative of Ward 11. He believes that he can bring a new perspective to the table, one of a young Clevelander who has had to deal with the same hardships that many Clevelanders do.
"Having the ability to empathize and understand the problems that people are facing qualifies me very well to do the job. I've had to make those decisions that a lot of people in this ward have to make," Knaack said. "To make the choice between eating and paying your rent is sort of a very sobering moment."
He wants the council to implement robust housing policies that protect tenants by enacting rent control, ensure the city's homeless shelters are actually able to shelter everybody in need, and boost housing programs to help constituents obtain and maintain houses and housing. 
"In the city of Cleveland, a place where we have the winters that we do, and with so many vacant homes, it's ridiculous people are in situations where they have to sleep outside," Knaack said. 
Knaack wants to incorporate more direct input from residents in Ward 11. He would like to address issues such as the conditions of the roads and regularity of upkeep compared to nearby wards. He would also like to establish a ward office to help increase community engagement and accessibility. 
"My ward's been represented by the same family for almost 35 years now, the status quo is clearly not working for the city. Electing people that are going to maintain that status quo is not going to start suddenly having positive effects." 
Cleveland City Council elections will be held on November 2, 2021.