Image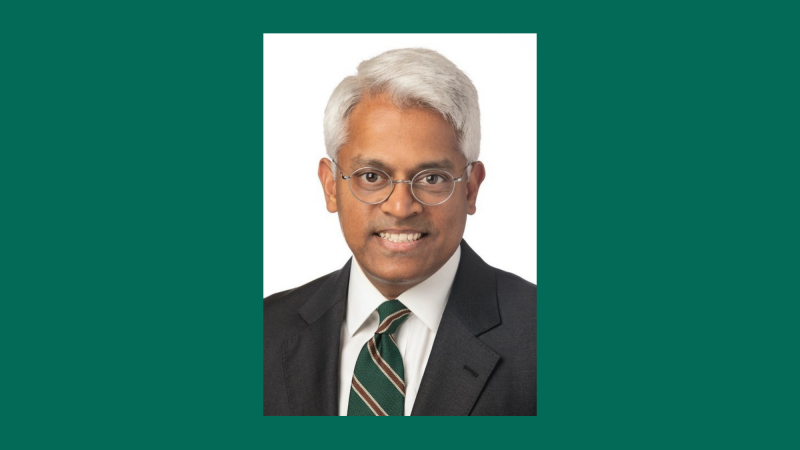 Credit: Cleveland State University
CSU names Dr. Nigamanth Sridhar as interim provost
The former dean of graduate studies and professor of computer science will take up the position on May 9.
CSU said Thursday that Dr. Nigamanth Sridhar would be the university's new interim provost and senior vice president of academic affairs.
Cleveland State president, Dr. Laura Bloomberg, announced the appointment in a statement to the university community. 
"(Sridhar) and I are so pleased to work with the remarkable academic affairs team we have at this institution," Bloomberg said.
Sridhar is replacing Bloomberg in the positions after the CSU Board of Trustees named Bloomberg president, Tuesday, the same day Harlan Sands stepped down from the university's top post.
Dr. Sridhar has been a member of Cleveland State's faculty since 2004. He has been on leave since April 2020, serving the National Science Foundation as Program Director in the Directorate for Education and Human Resources.
He is a 2019 graduate of Leadership Cleveland, and former Cleveland mayor Frank Jackson appointed him to the Board of Education of the Cleveland Metropolitan School District. Sridhar also works for the Board of Trustees for Urban Community School and is part of the tech talent arm of the Greater Cleveland Partnership.
From 2017-2020, Dr. Sridhar was Dean of CSU's College of Graduate Studies, and prior to that, he was a professor of computer science in our Washkewicz College of Engineering. 
"CSU is, and has always been, my home," Dr Sridhar said. "The institution, its faculty, staff and, most importantly, its students are close to my heart. I am incredibly delighted, excited, honored and humbled to be able to come back from my leave into this leadership role at CSU."