Image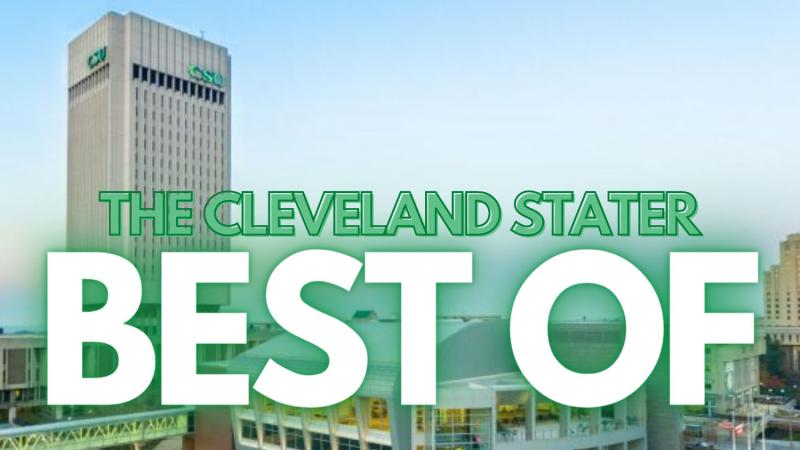 Credit: Lucia Rosace
'Best of' The Cleveland Stater Fall 2022 #1
This edition of the "best of" the Cleveland Stater highlights the decrease in enrollment at CSU and the latest on the controversy over the name John Marshall on the CSU law school. It features an interview with Dr. Laura Bloomberg ahead of her investiture as Cleveland State University's 8th president, only the second woman to hold that role. Also featured is Cleveland State's new Division I Varsity esports team, and finally, students in the School of Communication have gone to the dogs. Literally! Their class is partnering with Cleveland City Dogs to help find forever homes for abandoned pups.
---
Image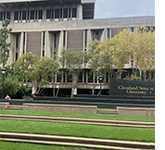 Can CSU stem the outflow of students?
By KIRSTEN BEARD
Cleveland State University Interim Provost Dr. Nigamanth Sridhar told the CSU Senate that enrollment was down 20% since 2018, from 16,400 to 12,900 students.
---
Image
Board of Trustees to decide the fate of the Marshall name on CSU's law school
by ABIGAIL PREISZIG
President Bloomberg has endorsed and forwarded to the trustees a report to Cleveland State University from an ad hoc committee formed to assess whether to drop the distinguished jurist and slave owner's name from the Cleveland-Marshall College of Law.
---
Image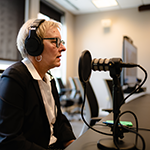 President Laura Bloomberg discusses CSU's future, her vision
by MARY DUDZIK
CSU President Laura Bloomberg discussed in a wide-ranging interview with The Cleveland Stater her support for changing the name of the Cleveland-Marshall College of Law, the School of Urban Affairs and the Levin name, Cleveland State's decline in enrollment, what it's like to be a university president as a woman, and her hopes for the future of the university.
---
Image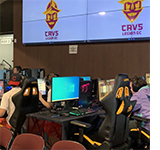 CSU esports players are ready to make their mark
By MASON COLE
Student-athletes on the Cleveland State University esports team are preparing for their first full season as a varsity sport. Unlike most other sports in the CSU athletic department, the esports team is composed of players who compete in five different games – Overwatch, Valorant, League of Legends, Rocket League and Super Smash Bros. Ultimate. 
---
Image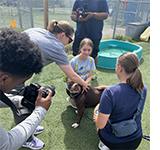 City Dogs and CSU students team up to help the pups
by ABIGAIL PREISZIG
Some of Cleveland's abandoned dogs have a new ally, a Cleveland State University class that is helping one of the city's dog shelters find forever homes for its forlorn pups.
The class plans to create promotional content for City Dogs to increase awareness, attract volunteers and boost adoption rates.
---
For the full stories and more, visit The Stater online. To stay up to date and never miss a story, follow The Stater on Twitter, Instagram and Facebook. 
Have any news tips, comments or suggestions? Contact us! Either on social media or directly via email: cleveland.stater@csuohio.edu.