Image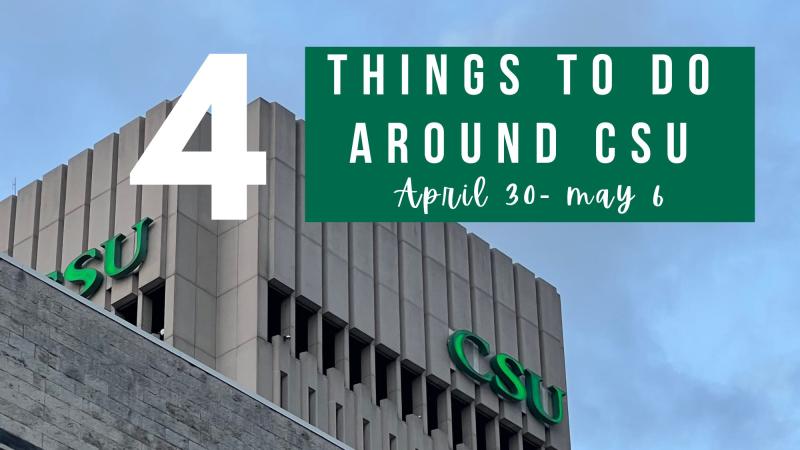 The Cleveland Stater
Things To Do Around CSU this Week
As we finish the last week of school, Cleveland State offers a lot of events to clear your mind and prepare you for finals week next week.
You made it to the last week of classes for the Spring 2023 semester; cheers to you guys! Now we are just one week away from final exams. As we finish the last stretch, Cleveland State has a few activities this week that can clear your mind or prepare you for your finals next week!
De-Stress with City Dogs Cleveland
On Monday, May 1, from 11 a.m. to 1 p.m. in the Student Atrium, CSU Pre-Veterinary Club invites students and staff to come to hang out and de-stress. Adoptable dogs that are from Friends of City Dogs Cleveland will bring so much love and affection into the atmosphere before finals week. Also, you will learn about these animals and different volunteer and adoption opportunities. Everyone loves a good "Paw-ty."
Mental Health Awareness Lunch
On Tuesday, May 2, from 11 a.m. to 2 p.m., CSU Counseling Center invites students for FREE lunch! The event will take place on the Music and Communication Building lawn. At this event, you will learn how to prioritize your mental health with finals around the corner and receive resources to help you with your mental health. The first 300 students to attend will receive a wrap, chips, a drink, and dessert. For more information, call 216-687-2277. 
Calm the Vike Down
Another activity to bring you some peace! On Wednesday, May 3, from 11 a.m. to 1 p.m. in the Student Atrium, CSU Student Music Therapy Club is hosting Calm the Vike Down. They will show students how music is beneficial to their wellness. This fun moment with various stations and hands-on activities is an excellent opportunity to wrap the semester up!
Last Day of Class
On Friday, May 5, students will attend their last class of the Spring 2023 semester! Congratulations to all students for making it through the semester, and to the seniors, big ups to you for graduating. Whether it took you the standard four years or more or less, you made it and deserve to celebrate grads. Do well on your finals next week; get rest, and study hard. Good luck to the students and staff, as they have to grade everything promptly.