Image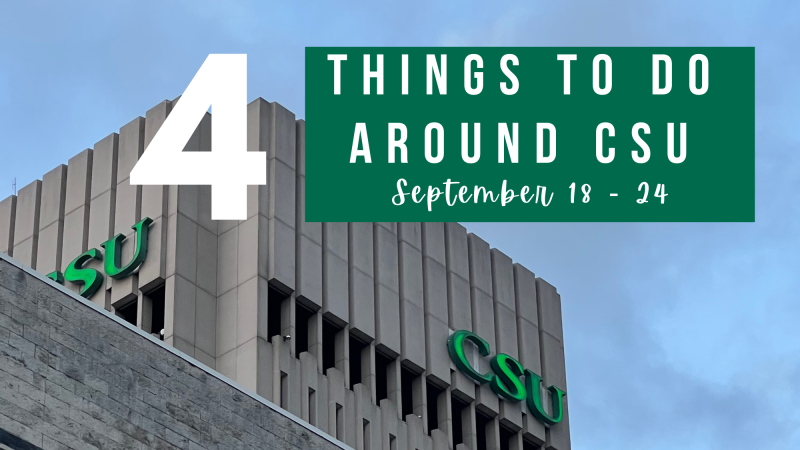 Credit: Joshua Witcher
4 things to do around CSU this week
From a walk through serene nature to funky fresh beats, here are just a few of the events going on at Cleveland State this week.
9/19 - Cleveland Clinic/CSU College of Health Welcome Back Event
The College of Health invites its students and faculty to connect with leaders in healthcare and recruiters. Snacks and swag will be provided, with a chance to win a Samsung Galaxy tablet! Interested students need only to RSVP and be on time!
9/20 - Lunchtime Nature Walk
If you want to learn more about our campus and the many different species of trees and plants you see during your day, look no further than the CSU Office of Sustainability's lunchtime nature walk! This guided tour will take students through campus, from noon to 1:00 p.m., led by a horticultural expert who will share facts about the many plants on campus. More details can be found here on VikesConnect.
9/21 - Career Vibes Only
Any December graduates should look to attend this event from CSU Career Development & Exploration and CSU's Alumni Association. Beginning at 5:30 p.m., attendees can expect a panel discussion and a night of mingling with alumni and other students, as well as free food. If you plan on attending, RSVP now!
9/22 - Afrobeats Nite
Topping it all off, expect to change your tune from "emo night" to Afrobeats Nite! Hosted by the Campus Activities Board from 8:00 p.m. to 10:00 p.m. in the Student Center ballroom, this night of funky fusion ought to strike a chord with all of you musicheads! Expect to pull out all the stops with this event, but don't let me harp on about all that jazz, it's not my forte! Play it by ear and be there or be square!