Image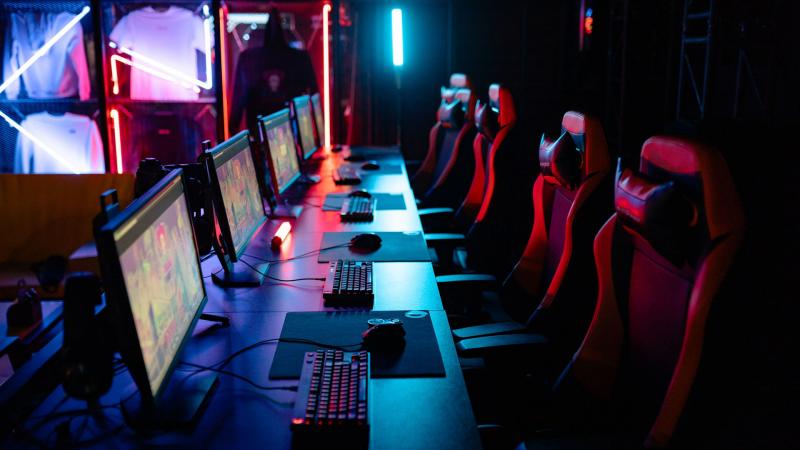 Credit: Yan Krukov | Pexels
CSU plans to launch an esports program in fall 2022
CSU is looking to hire a director and head coach of esports. The successful applicant will be tasked with designing the program ahead of an expected launch in fall 2022.
Cleveland State University said Wednesday it is looking to launch an esports program in fall 2022, and is hiring a program director and head coach to start work early next year.
The Athletics department will be home to CSU's new program. Other departments such as Student Life, Recreation Services and the academic colleges will also be involved.
"Some of this will be developed once we hire the program director," CSU's Athletics Director Scott Garrett said. "We expect that we will be able to compete sometime in 2022-23." 
Garrett said he expected 20-30 students could be involved once the program is at full strength.
Esports is a form of competitive gaming that accumulated nearly 500 million views worldwide in 2021 (Statista).
"The director of esports will oversee varsity competitive gaming at CSU under the umbrella of the NCAA Division I athletics department," Cleveland State's HR department said in a job advertisement for the hire.
The job is for a full time, non-academic hire to build an esports program at CSU from the ground up. Tasks for the job include student recruitment, facility usage, equipment procurement, annual budget development and a strategy for travel and competition. 
"The director will be charged to deliver robust opportunities for current and prospective CSU students to represent CSU through regional and national collegiate esport competitions," Cleveland State's HR department said. 
The successful applicant "will also be responsible for creating a sense of community within CSU esports including student development initiatives, community outreach, and consultation with CSU faculty and staff for academic program development relative to professional esport opportunities."
Cleveland State is searching for someone -- preferably with at least a master's degree -- in computer science, information systems, sport management or a related field of study to lead the program. She or he should already know the technology and how to win at esports at the college level.
CSU already has an esports student club, but organized varsity-level competition will be new for the university. Because of this, Cleveland State is looking to recruit students both on and off campus to join the program, offering them the possibility of scholarships and travel. 
"We will build towards that starting with students already on campus and then through recruitment of new students," Garrett said.
As of now, 175 colleges and universities across the United States offer athletic scholarships for esports (NCSA Sports). 
CSU would be joining 20 other Ohio colleges by entering the esports realm, including Ohio State University.
Cleveland State has yet to reveal the budget for esports, but the university indicated in its hiring materials that it is looking at the possibility of generating sponsor and donor interest in the new program.