Image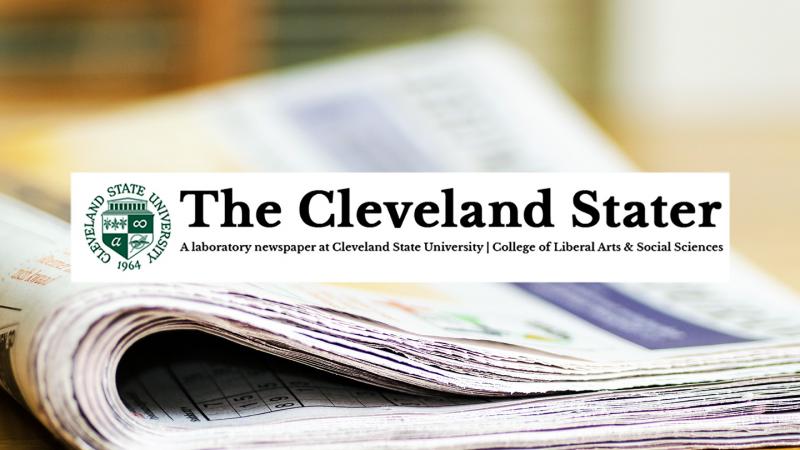 A Sweet Treat to Enjoy While Stuck in Quarantine
(Editor's Note: This article was written from Leo's Jeffres' Specialized Writing class.)
Baking can be a daunting task for many people, especially for college students trying to stay on top of school work and other activities while still trying to live a normal life.  But, living under quarantine give students time to do new things, so why not try baking?
This article will show students how to bake a simple dessert and an American favorite: Chocolate Cake with a Chocolate Cream Cheese Buttercream Frosting. And you can try another frosting if this one doesn't fit your tastes.
It is very easy to master the art of baking if one is willing to do so. Working toward this skill will not only make you a better baker, but also make you the favorite at every family gathering.
Baking this chocolate cake will take approximately 45 minutes. This includes the prep time and cooking time.
What you'll need during this process are specific ingredients and a positive attitude.
Below are the ingredients you'll need for the chocolate cake:
3 cups all-purpose flower

3 cups granulated sugar

1 ½ cups unsweetened cocoa powder

1 tablespoon baking soda

1 ½  teaspoons baking powder

1 ½ teaspoons salt

4 large eggs

1 ½ cups buttermilk

1 ½ cups warm water

½ cup vegetable oil

2 teaspoons vanilla extract
And here are the ingredients you'll need for the Chocolate Cream Cheese Buttercream Frosting:
1 ½ cups butter softened

8 oz cream cheese softened

1 ½ cups unsweetened cocoa powder

3 teaspoons vanilla extract

7-8 cups powdered sugar

About ¼ cup milk as needed
So, let's get started with a series of steps, taken in sequence.
Preheat oven to 350 degrees. Butter three 9-inch cake pans. Dust with flour and tap out the excess.

Mix together flour, sugar, cocoa, baking soda, and salt in a stand mixer (or hand mixer) using a low speed until combined.

Add eggs, buttermilk, warm water, oil, and vanilla. Beat on a medium speed (or hand mix) until smooth.

Divide batter among the three pans.

Bake for 30-35 minutes.

Cool on wire rack for 15 minutes, and make the frosting.

While the cake is cooling, let's make the frosting.
In a large bowl, beat together butter and cream cheese until fluffy. Use a hand mixer or stand mixer.

Add in cocoa powder and vanilla extract. Mix until combined.

Beat or mix in powdered sugar, 1 cup at a time. Add milk as necessary to make a spreadable consistency. The frosting should be very thick and will thicken even more if refrigerated.
Now, frost your cake and enjoy.
After you master a simple recipe like this one, you'll be able to learn more recipes and perfect them over time. Just like any skill, it takes time to master so it's okay if you get impatient and frustrated.
Don't forget, practice makes perfect folks!