Image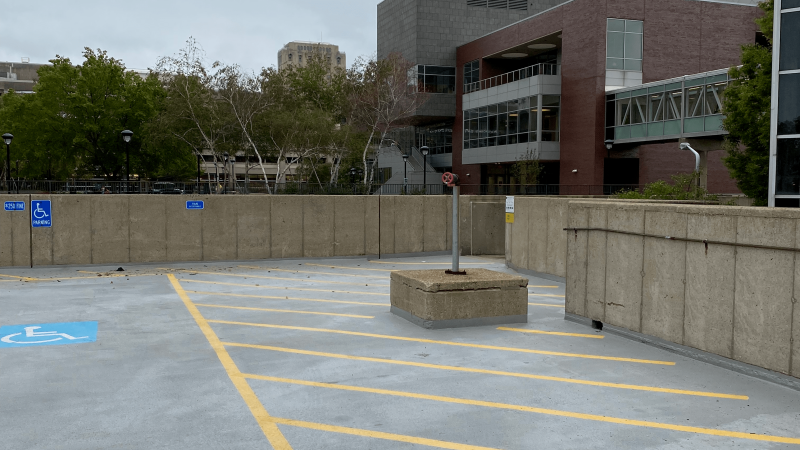 Credit: Allyssa Brand-Bey
Comment: Is campus the safest place for me during a global pandemic?
CSU is back to full capacity but is it the safest place for high risk health students?
My final semester is here, but I am unsure if campus is really the place I should be. I did not think my last semester of college would come with a lot of questions. 
Being a student is already stressful and hard enough, but to add the fear of being on a full capacity campus with a high health risk to COVID-19 adds even greater stress. Numbers keep climbing and the question I continue to ask myself is, "What does COVID look like on campus?"
Mask requirements are implemented and sanitizing stations are here and there, but are we really safe being here? Coming to campus twice a week, I am very anxious of the risk I am putting myself through. 
Will I sit next to someone who's sick? Will someone in my class contract the virus? I am walking into a bunch of unknowns with a fear of becoming sick. I see people walking around, some of them with their masks down around their chins.
School is very important to me, but my health is just as important. This summer, I sat on if I should come to campus or discuss other options to complete my classes. 
Being fully vaccinated, I have some protection but it does not prevent me from contracting the virus.
I know there are many students who have the same struggle as me and mentally could not figure out what to do. My anxiety runs high every time I come to campus. I sit in the parking garage giving myself a pep talk. When I get back home, the fear of the unknown is still with me.
Personally, I have already heard the talk around campus of people who have had someone in their class with COVID. Is CSU really the safe campus they claim to be? 
With this being my final semester, I hope I made the right decision and that my health remains unaffected. Campus is very crowded and many people on this open campus are not following COVID policies. It's a lot of worry for people like me with health concerns. 
We are living in very unpredictable times, but we need to just keep pushing forward. By pushing forward we need actors that not only protect everyone but protect people like me.
CSU can be an actor by implementing weekly COVID testing for those coming to campus. Furthermore, the school should consider a vaccination policy like those at other schools in Ohio.