Image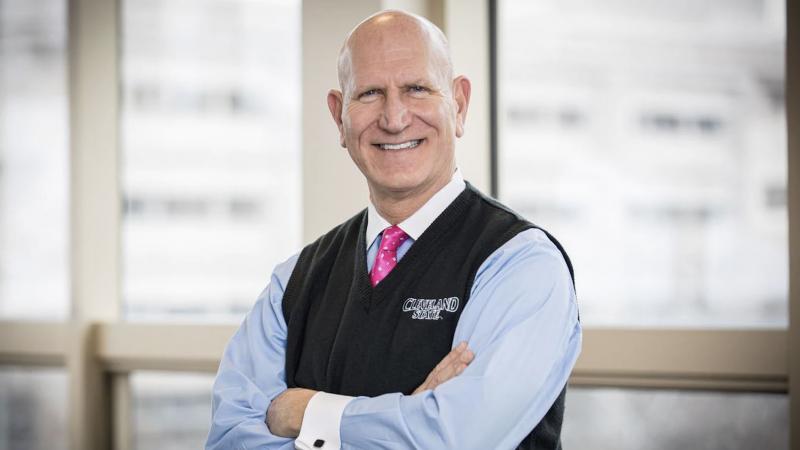 Credit: Cleveland State Media
Students react to Sands' exit as CSU president
The Cleveland State Board of Trustees announced Tuesday that Harlan Sands was no longer the university's president, prompting some head scratching from the CSU community.
Students reacted with confusion, relief and indifference to the departure of Harlan Sands as CSU president.
Earlier Tuesday, Cleveland State University announced in an email that the CSU Board of Trustees and Sands had "mutually agreed" to part ways "over differences regarding how the university should be led in the future." 
The Cleveland Stater spoke to students for their reactions to the unexpected exit of the university's leader.
"It was a little confusing to find out about an overnight resignation, especially with the end of the semester being so near. It is exciting, however, to have a new president at CSU and I look forward to the upcoming changes" -

Mariam, College of Liberal Arts.


 

"It's going to be weird for the athletic community because he was so athletic-focused. I think he saw the potential of what CSU could be" - CSU student athlete.


 

"I can't believe that he resigned so suddenly without attempting to address the student body in person or without email" - Mike, Monte Ahuja College of Business.


 

"It's a shock for sure, but I think Dr. Bloomberg has the skills necessary to take the reins. I've heard nothing but good things about her" - Joey, College of Education.


 

"It seemed sudden to me and the explanation was really vague. I'm interested to know if they'll release more information about these differences in ideas about how the university will be led in the future" - Abby, College of Science.


 

"I didn't really know anything about Sands, but I think it's cool we're going to have a female president" - Shannon, College of Nursing.


 

"It was so abrupt. It's confusing too as we are not provided with much of a reasoning behind why he is gone other than having "differences." This made it sound like it didn't end on good terms. I hope he, and everyone involved, is doing okay and that both sides go on to do great things!" - Mikayla, College of Science.


 

"

Honestly, to me it seems as if Sands was more focused on the school's image as an athletic institution rather than that of an academic university" -

Anonymous. 


 

"I was shocked. It came with no notice and he has done a good job as president as far as I'm concerned. I am curious to find out what the "difference" between Sands and the board are and whatever else was happening behind the scenes" - Abigail, College of Liberal Arts.
The Board of Trustees appointed Dr. Laura Bloomberg as Cleveland State University's eighth president. Bloomberg was formerly CSU's provost and senior vice president for academic affairs.