Image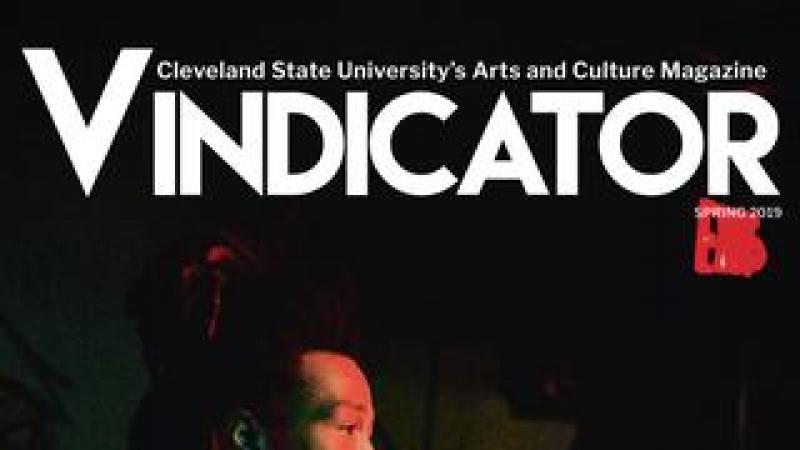 Student publications face difficulties going to print during COVID-19
Publications have taken a huge cutback during the COVID-19 pandemic, and many have had to adapt to remain a relevant voice to their readership.  Student publications at Cleveland State University face a task that requires motivation, dedication and leadership to provide information that the student body depends on. During the pandemic, they underwent immediate alterations to keeping the student voice alive and information flowing.
The journalism capstone, The Cleveland Stater, is a publication that usually publishes five print issues per semester. It has undergone many abrupt changes, and, initially did not have online representation this year as its website was in a major redesign. The publication now produces online content only, which allows students enrolled in the course to receive a grade.
Kevin Coleman, editor-in-chief and graduating senior majoring in journalism and promotional communication said he believes students and faculty are more inclined to read the students' reporting now than ever before.
"I'm motivated by the fact that our work and the stories we are producing will be archived and read by Cleveland State students and faculty members decades from now, when COVID-19 is a distant memory," Coleman said. "We'll be the ones to tell them what was happening, who we were, and what we were feeling. I take a sense of pride in that."
Coleman added that the COVID-19 pandemic brought the publication to a grinding halt, at first. Being a laboratory newspaper, it relies heavily on class time to design and print The Cleveland Stater. Since the pandemic occurred, the publication has undertaken a complete transition from print to online publication at www.clevelandstater.com. Working with IS&T to get the website set up, was a challenge, however, Coleman mentions working with IS&T as being wonderful.
"We would not have a functioning website if not for their hard work," he noted.
Student-run publications such as Cleveland State's Vindicator magazine were also not able to print. The Vindicator could not print its final issue of the semester due to the pandemic. The magazine currently prints monthly three times per semester.
Facing the obstacle of not being able to print and distribute a physical copy is devastating to the staff.
Currently in its 50th year of production, editors, writers, designers, photographers and illustrators use determination and their dedication to the publication to continue the legacy of the magazine.
The Vindicator is able to sustain itself through online platforms and social media. The publication releases online content on issuu.com and on their blog thevindi.com. Support from their social media @vindi_csu also help readers stay in touch with the publication.
The pandemic has also affected establishments that print publications on an ongoing basis such as Nittany Valley Offset which prints Cleveland State's Vindicator magazine.

Nittany Valley Offset usually prints 30 publications and is still fully functioning. This publisher prints publications related to food, healthy living, tourism, history, and college. 

Another student-run publication, The Cauldron, has also had to quickly adapt. Editor-in-Chief and double major in journalism and promotional communication and creative writing, Kourtney Husnick, mentioned how COVID-19 has influenced how the publication runs and how staff does its job. The Cauldron usually publishes seven issues per semester.
"We can't print, but we luckily already had a fairly active website and social media presence," Husnick said."We've switched to Slack and Trello for managing the editorial side of the publication, but it's been difficult to keep the staff as engaged as we typically would be considering the circumstances and our size."
Husnick mentioned how the pandemic has hurt the publications ability to serve the readership properly.

"Staff writers and other contributors have less they can cover, and our sports section is obviously minimal now," she said. "We're doing what we can to keep people informed. It isn't easy balancing changes with the publication with adjusting to everything else, though."

The publication focuses on its online content at csucauldron.wordpress.com, on Twitter @csucauldron, on Instagram @csucauldron, and on Facebook @cauldroncsu.

"Not being able to go to print is heartbreaking," added Husnick. "I'm really active in the student journalism conversation nationally, so protecting our ability to print is a regular part of my job at The Cauldron. It's been a weird change to go from defending our need to print to sitting back and seeing it become impossible to print in a context that is completely out of anyone's control."

Dan McCarthy, third-year law student Cleveland-Marshall College of Law and managing editor for The Gavel has been in a leadership position at the publication for two years. He discussed how the pandemic has affected that publication as well.

"It was sad not to be able to put out our final issue in print," McCarthy said. "For me, as a graduating student who has been involved with the paper for all three years of law school, it was particularly hard, but we have had to adapt to the current situation as every campus publication has had to do, and that's what we are doing."
McCarthy added that The Gavel has published now for 68 years and a pandemic will not stop it.

The Gavel, which normally prints six issues per year, was not able to go to print after spring break because the staff was not able to return to campus.

"COVID-19 forced us to cancel printing our April edition," McCarthy explained. "It didn't make sense for us to print in April, because we could not get it out on newsstands with campus closed, and obviously there were no readers to pick it up."
McCarthy mentioned that The Gavel lacks online platforms. The law library hosts PDFs of previous issues of The Gavel on its website, but it does not have a solid web presence otherwise.
"We have remained print focused," he said. "And I do think focusing on print going forward remains important for our paper." 
The Gavel does intend to develop a stronger online presence.
"The situation is fluid now, but we are able to use our email to blast all law students on the law-school-wide email lists," he said. "So we can distribute this digital edition as a PDF that way. It will not be the same as putting out a print issue, but it will at least get our journalism into the hands of students."