Image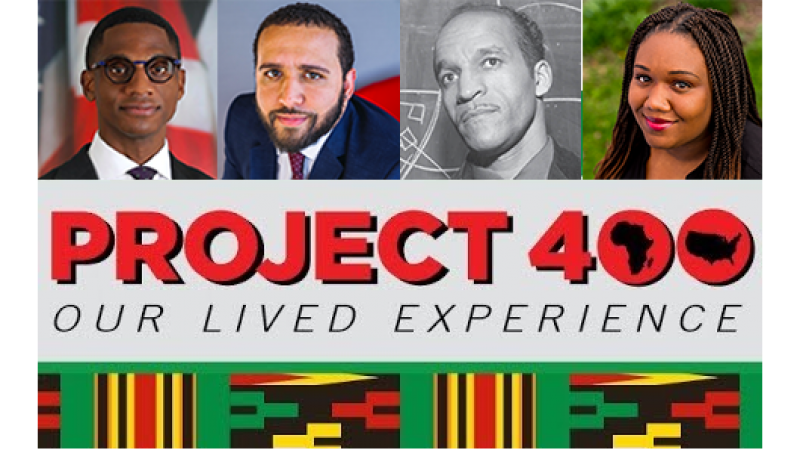 Credit: Cleveland State University
Project 400 2022 focused on 'Changing the Game'
Advancing Black lives, from the streets, fields and courts was the theme of the 2-day event.
CSU's Division of University Engagement hosted its annual Project 400 conference over zoom March 25-26 with a focus on "Changing the Game" by addressing issues African Americans face in the United States and developing a course of action for Cleveland and its institutions to address past and present injustices.
Mayor Justin Bibb opened the event with a commitment to eliminating the systematic racism that continues to plague the city.
"We (Cleveland) are committed, and my administration is committed to taking actions to undo structural racism," Bibb said. "We are also committed to being a city of hope and promise, and a city the thrives, not despite our differences, but because of them."
Following the mayor was CBS News journalist Wesley Lowery, who discussed his personal experience in news media, police brutality in the field and how the media portrays it.
"One of the things that has been very key for me is sitting with the idea of who is telling these stories and who has told these stories," Lowery said.
After Lowery, there was an artistic intermission which featured the musical talents of Hue People. This was followed by the Urban Agenda panel.
The panel consisted of Councilwoman Stephanie Howse, Chairman of Policy Bridge Randell McShepard, and Executive Director of Policy Bridge Greg Brown.
The Urban Agenda panel, a group dedicated to improving the lives of people of color in Cleveland, spoke outlined their course of action to address issues faced by disenfranchised minorities. 
"An urban agenda is a call for coordinated and integrated planning, collective action and accountability," Brown said.
A main takeaway from the panel was the importance of coordinating elected officials who are working on similar issues and working cohesively rather than individually.
Artist Orlando Watson read from his poetry inspired by Cleveland. "This City" was a commentary on the issues faced by African-Americans in Cleveland while his second poem, "216," took a more light-hearted approach with the intention of uniting and highlighting the city.
Day one ended on a somber note with a discussion of Tanisha Anderson, a 37-year-old mentally ill woman who died in police custody in November 2014. Originally ruled a homicide, a Cuyahoga County grand jury later found that two police officers were not responsible in her death.
The panel discussed the mistakes made by police the night she died and steps that have and still need to be taken to avoid similar situations. The panel also criticized what it saw as the mishandling of the court case regarding the officers present when Anderson died.
The second day of the conference was focused on both achievements and hardship endured by African American athletes throughout history.
Dr. Amira Rose told the stories of numerous African American women athletes who faced discrimination for the color of their skin as well as their gender. 
Her research aims to bring light to the accomplishments of these athletes, as many of their stories are only portrayed in children's books.
Dr. Rose highlighted the incredible feats of African American female athletes, not only in their sport but as activists in their communities. Athletes such as Wilma Rudolph and Rose Robinson, who is from Cleveland, used their platforms to promote change.
The panel that followed consisted of Dr. LaLisa Anthony, CEO of Advancement of Blacks in Sports Gary Charles and Harry Boomer. They discussed the activism of African American athletes with a focus on empowering and teaching students their lessons.
The panel stressed the importance of African American athletes using their voices and breaking molds and stigmas that are historically placed upon them.
The event's closing panel highlighted the accomplishments of some of Cleveland's own African American sports figures. Special mention was made of Coach John McLendon, the first African American head coach in any professional sport and former head basketball coach at Cleveland State University.
McLendon made significant accomplishments in the sport, such as inventing the four-corners offense and being asked to assess talent for the final amateur U.S. Olympic basketball team. In 2021, the NCAA posthumously honored McLendon with the "Teddy," named after President Theodore Roosevelt whose concern for the conduct of intercollegiate athletics led to the formation of the NCAA in 1906.
McLendon was an activist for equality. Examples of this include walking out of a class to protest a professor's racism and being a leading proponent for integration of the university's swimming pool.
For more on the Project 400 conference and related events, visit Cleveland State's Diversity Institute.