Image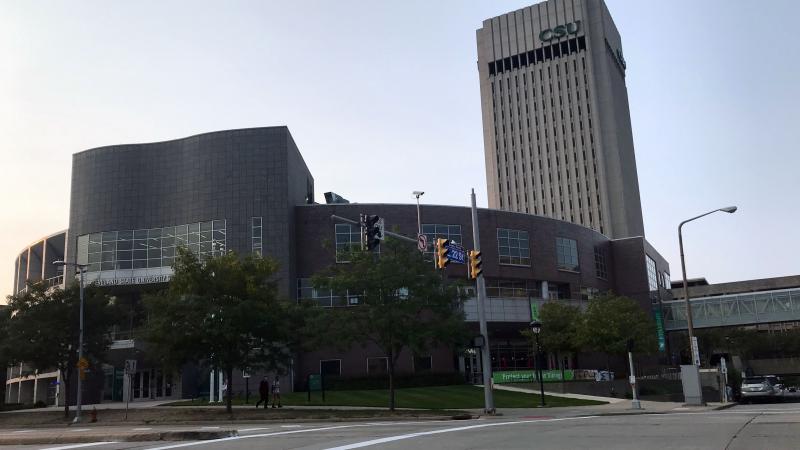 Credit: Nick Ashby
President Sands has a positive outlook on the future of CSU
Image
Cleveland State University President Harlan Sands painted a bright future in his annual state of the university address, on Tuesday, Oct. 29 via CSU's YouTube channel. 
"We are now in a time of great challenge and opportunity," Sands said. "I'm pleased to announce that in 2020, our 56th year of existence, the state of our university is very strong."
This was the first state of the university that was held digitally. As well as Sands address, it featured faculty, staff and students. 
Sands began his speech by thanking the Cleveland State community and introducing the new members of the administration. He then gave a brief update on the university's COVID-19 policies.
Sands lauded the achievements of CSU-based researchers who received grants. They included Professor Kailash Gulsan, Ph.D., one of the recipients of a million dollar RO1 grant for his research on chronic inflammation as it relates to cardiovascular disease and lung cancer.
"I believe in CSU because of the type of student population we get here," Gulsan said. "We have more chances of getting interaction between a professor and student at a deeper level as compared to more prominent universities."
Cleveland State hired 33 new faculty members during the COVID-19 pandemic, and there are plans to hire more.
"We will aggressively recruit 40 new faculty in the areas of biomedical research and healthcare, data analytics and cybersecurity, and smart sustainable manufacturing," Sands said.
Along with expanding faculty, Sands' plan moving forward includes increasing the amount of student success coaching available on campus.
At the end of the speech Sands teased two more million dollar gifts that would be announced at a later date, as well as another million dollars allocated from the CSU foundation to support student initiatives.