Image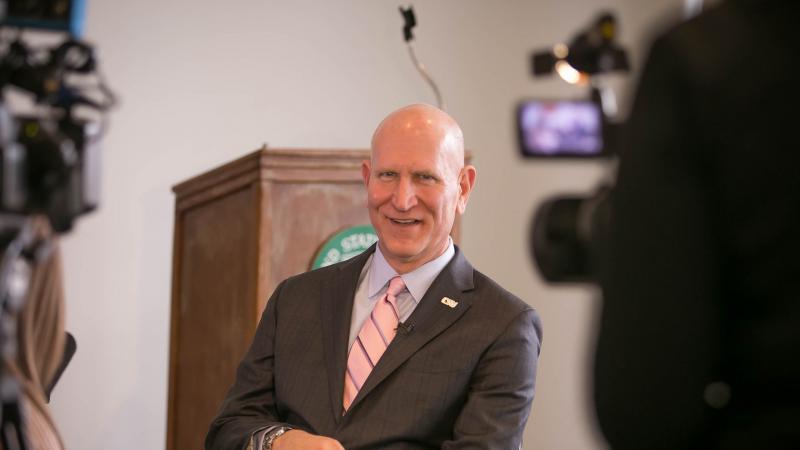 Credit: Cleveland State University
President Harlan Sands' contract extended to June 2026
Cleveland State University Board of Trustees votes to extend Sands' contract for another three years.
Cleveland State University Board of Trustees voted unanimously to extend the contract of President Harlan Sands through June 20, 2026 to continue expanding what it called CSU's "transformational reach."
The extension is to Sands' current contract which began in May 2018 and was set to expire in June 2023.
"There is nowhere I would rather be than here at CSU representing and supporting our faculty and staff as they transform student lives every day," Sands said. 
The board cited a number of specific accomplishments under Sands' leadership which include the following:
Exceptional vision, leadership and ability to execute on strategic priorities that advance CSU's mission to provide a high-quality, accessible and affordable education

Enrollment growth and stability

Multiple innovative partnerships

A greatly improved financial foundation

Increasing community and donor support
Board members noted that this came amid the challenges of the COVID-19 pandemic. It said CSU has worked tirelessly through the public health crisis with the nation's most comprehensive safety protocols for an urban campus. 
"Leaders are measured by how they lead during the most trying times," said Board Chair David Gunning. "We've now seen how Harlan Sands leads during an unprecedented public health crisis. This is the leader we need now and going forward."