Image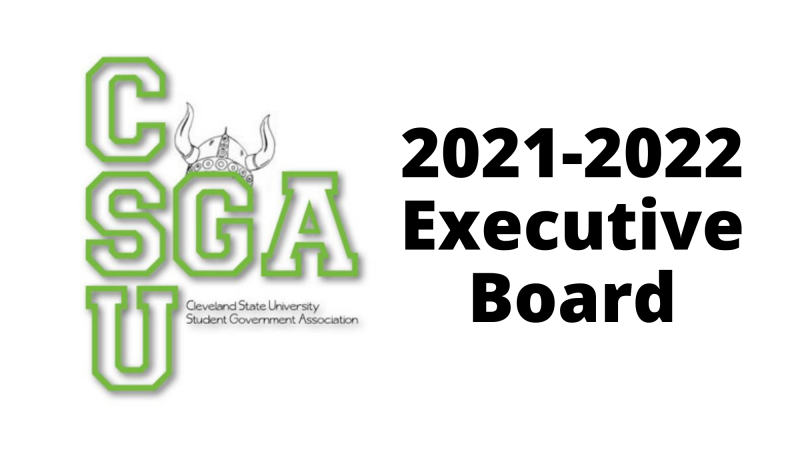 Credit: Cleveland State University Student Government Association
Meet the SGA Executive Board
Cleveland State's SGA Executive Board sat down with the Stater for the start of the school year.
Students at Cleveland State elected the executive board for Student Government Association (SGA) in April. There are four executive members that oversee the remaining students in SGA.
President
Marty Barnard is SGA's President. He is in his second year of the MBA program. As an undergraduate student, he was involved with the Senate. After seeing the effects of COVID-19 on campus and students, he felt it was time to get back and involved with student engagement.
"During COVID, a lot of things clearly changed. Within the organization, structure was different, communicating with students was different," he said. "Maybe this is the year to get into the organization again, get into the executive board and make some effective changes so that we can represent the students."
Vice President
Samira Xhaferi serves as the vice president of SGA. She is a senior studying biology and medical technology. Before becoming vice president, she worked in student wellness on campus.
"SGA is that kind of bridge that connects students with whatever impacts them on campus, from parking to diversity and inclusion. I want to be a voice to represent all students no matter where they come from," she said.
Treasurer
SGA's treasurer is Nina Faisal. She is in her third year studying communication sciences and disorders, and linguistics.
"I wanted to make students feel involved and connected within campus," she said. "As an international student, I've experienced some difficulties with communication, especially during COVID, so I had that push to represent all students." 
Secretary
Juan Munoz is the secretary and a third-year film major. After the past year, he is looking forward to seeing how social media can be utilized to its full potential for SGA.
"We couldn't get that on-campus engagement, but COVID boosted us because we were able to try new things on social media."
The Student Government Association (SGA) serves as the liaison between students and faculty at Cleveland State. For the most up-to-date information on SGA's activity on campus, follow @clestate_sga on Instagram.