Image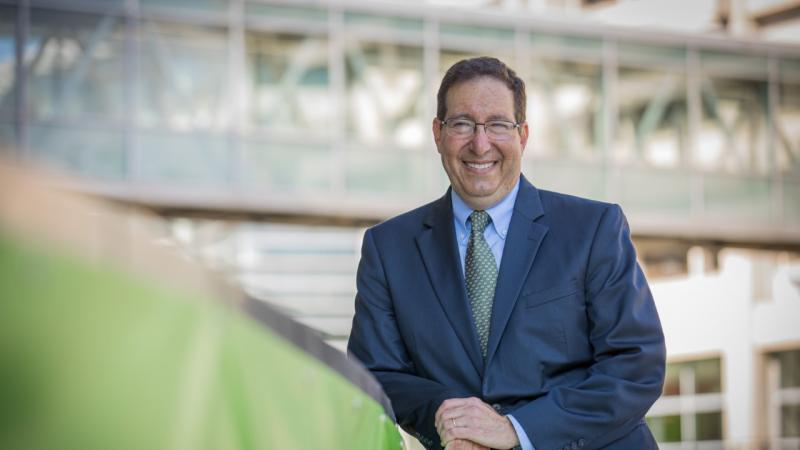 Credit: Monte Ahuja College of Business
Meet Kenneth B. Kahn, the new Dean of the Monte Ahuja College of Business
Kenneth B. Kahn is the new dean at the Monte Ahuja College of Business. His responsibilities include overseeing all administrative and operational activities at the college.
As the dean, Kahn will work towards improving the college's reputation as an elevated business education center.
"I really like the fact that I'm in an urban community," Dean Kahn said. "I think business schools can thrive when they are in a city and Cleveland certainly meets that criteria."
Many industries have been interfered with by the pandemic, and Kahn is hoping that this doesn't interfere with the renaissance that Cleveland was having.
"I heard downtown was thriving and that a lot of people wanted to be there," Kahn said. "I just hope that when we get on the other side of the pandemic that CSU can reconnect with the city."
Kahn received a doctorate in marketing and a Master of Science in Industrial Engineering from the Virginia Polytechnic Institute and State University. He then earned a Bachelor of Industrial Engineering from Georgia Institute of Technology.
Prior to joining Cleveland State, Kahn was the associate dean of the school of business at Virginia Commonwealth University and served as the interim dean in 2017. He was also a marketing professor and the executive director of the Virginia Commonwealth University da Vinci Center, where he worked on interdisciplinary innovation and entrepreneurship initiatives.
Kahn's research and teaching interests are product management, product innovation, and demand forecasting of new or current products.
Kahn also held faculty and leadership positions at Purdue University, Georgia Tech and the University of Tennessee, prior to joining VCU.
VCU is in downtown Richmond where Kahn gained experience with colleges in an urban setting. He is optimistic about the future and wants to make CSU a staple in business schools.
"I find a lot of similarities between VCU students and CSU students with a lot of first-generation students." Kahn said. "I personally want to play a role in helping the city continue to grow and I think a business school has a responsibility to that."
The new dean says he enjoys Cleveland's many unique, locally owned restaurants and strolling through its scenic areas.
"I love to take walks, they really help clear my mind," Kahn said. "Me and my wife also love to try out new local restaurants and taste great food."
Kahn is optimistic about the future and said he hopes to have in-person classes again for the spring semester. He is collaborating with companies and other staff to update the college of business to "wow" the students.
"I think we need flexible classrooms to match the learning experience," Kahn said. "We want to create bright, welcoming, new classrooms with technology that will really wow students and get them excited to learn."
Dean Kahn says he is excited to serve the Monte Ahuja College of Business and progress the reputation of the school and city of Cleveland as a whole.
"I love activating a strategic plan and working with faculty to drive this business school forward," Kahn said. "I am all about collaboration and together we can grow to be the best we can."