Image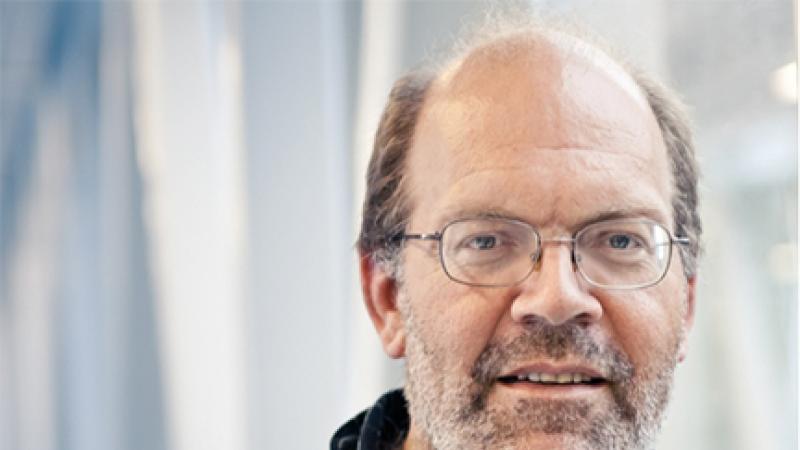 Credit: Ulrich Zurcher
How Physics Professor Ulrich Zurcher Is handling spring semester remote learning
Physics Professor Ulrich Zurcher, Ph.D., said the remote learning transition is a bit hard for him, as he misses the face-to-face interactions with his students in labs, lectures and office hours.
"While I use synchronous remote teaching (via Zoom), these platforms cannot replace the human interaction," he said.
He said he has a strong sense that Cleveland State students desire person-to-person teaching.
"I am also very concerned about equity," he said. "Not all students have a computer and reliable internet access."
The hardest part for Zurcher has been the lack of personal interactions and exams, because he is not doing multiple choice exams. He would rather administer short written questions, which are very difficult to do and also very complicated for students, and the lack of labs is an issue.The hands-on experience is very critical for learning also.
The easiest part for Professor Zurcher is homework and quiz assignments, as they are administered via a Learning Management System (LMS) even prior to lockdown, which is a software used for administering and delivering courses in education.
As far as the assignments, he uses LMS for weekly assignments, too, which he said is quite common in STEM (science, technology, engineering, mathematics) fields.
"My sense is that there is likely going to be a split among students; those who are comfortable with online remote learning and those who prefer face-to-face interactions," he said. "It is impossible to predict the percentage."   
Zurcher has misgivings about the future of remote learning. "I am very concerned about synchronous remote teaching because it is hard to see contribution from CSU faculty when most of the material is provided by a third party -- be it videos or Powerpoints for lectures," he said.