Image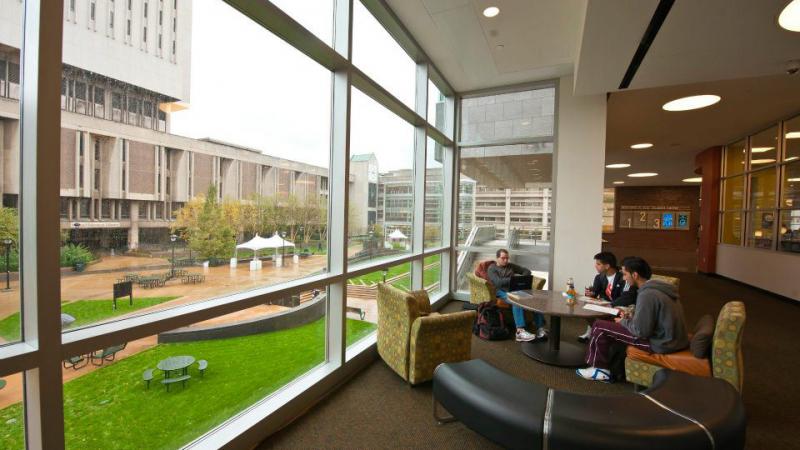 Credit: Cleveland State University
Fall 2021, Spring commencement, CSU 2.0 feature at CSU Senate
Cleveland State President Harlan Sands was optimistic for the fall 2021 semester, outlining plans for a hoped for return to campus, due to CSU's effective response to the ongoing coronavirus pandemic.
Cleveland State President Harlan Sands on March 31 told the CSU Senate of the administration's plans for fall 2021, an in-person spring commencement and more about the university restructuring known as CSU 2.0.
Fall 2021
President Sands was optimistic for the fall 2021 semester, outlining plans for a return to campus. The adminstration's announcement on April 1 can be read here. Sands told the Senate that due to CSU's effective response to the pandemic, the university could look forward to a "near normal" fall 2021 semester.
He said all students who live in campus residence halls would be required to be vaccinated. Sands also said the administration hoped all staff, faculty and commuter students would also take the opportunity to get vaccinated.
"We expect all faculty, staff and students to be vaccinated by August 21," Sands said.
The president told the Senate he believes that 80-90% of classes will be back on campus in fall 2021, cautioning that large lecture halls and social distancing guidelines would be issues that needed attention.
May commencement
President Sands told the Senate that Marcia Fudge, the U.S. Secretary of Housing and Urban Development would speak at the planned in-person spring commencement on May 15.
The plan is to split commencement into a morning and afternoon event. Fudge, who is a native of Cleveland and earned her Juris Doctor from Cleveland-Marshall College of Law, will speak during the afternoon session.
Graduates will only be able to bring two guests. Everyone must wear a mask and follow proper social distancing guidelines. 
CSU 2.0 Update
The president said that town hall meetings would soon be announced to facilitate open discussion of CSU 2.0, Cleveland State's plan to revamp and rebrand itself in the next few years. Sands said he plans further talks with faculty and the rest of the campus community moving forward.
Mass Vaccination at the Wolstein Center
The Senate was updated on the Mass Vaccination Clinic that the Federal Emergency Management Agency (FEMA) and Ohio state are running at CSU's Wolstein Center with the support of the university community, including student, staff and faculty volunteers. The operation has been widely praised for the speed and efficiency of its delivery of the coronavirus vaccine.
Distinguished Faculty Awards
Provost Jianping Zhu announced this year's recipients of Distinguished Faculty Awards.
Outstanding Teaching Award:
Dr. Bin Su - Department of Chemistry
Dr. Julie Wolin Department of Biological, Geological and Environmental Sciences
Distinguished Faculty Award in Research:
Professor David Forte - Cleveland-Marshall College of Law

Professor Chandra Kothapalli - Department of Chemical and Biomedical Engineering
Distinguished Faculty Award for Service:
Professor Ashutosh Dxit - Department of Marketing

Dr. Julia Phillips - Department of Counseling, Administration, Supervision and Adult Learning
Provost Lecture Teaching Award:
Professor Kimberly Ruggeri - Department of Marketing
Each recipient will receive a plaque and a $2000 cash price.