Image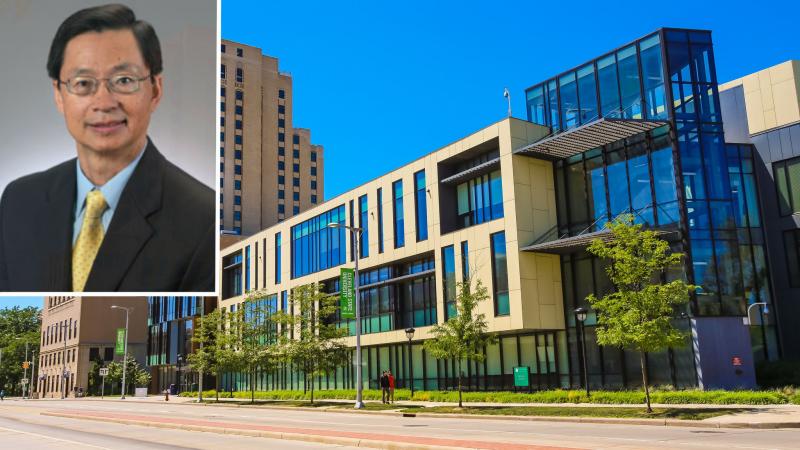 Credit: Cleveland State University
Dr. Jianping Zhu is stepping down as CSU provost, returning to the classroom
Cleveland State University President Harlan Sands announced on Saturday that Dr. Zhu would be assuming the role of a Professor of Mathematics by the beginning of the fall 2021 semester.
Dr. Jianping Zhu is stepping down as a senior administrator at Cleveland State University after more than nine years of service, the last six as Provost and before that three years as Dean of CSU's College of Graduate Studies. Zhu is returning to the classroom as Professor of Mathematics.
CSU President Harlan Sands announced Dr. Zhu's departure from his senior leadership team in an email on Saturday.
Sands praised Dr Zhu as a leader of "unquestioned commitment, integrity, humility and exceptional service."
"Always the consummate team player, and the first to give credit to others," Sands said. "It will be a challenge for Dr. Zhu to allow us to appropriately celebrate his many accomplishments and express our gratitude for his body of work."
The email said that Dr. Zhu will focus on serving CSU in his remaining time as provost and is committed to working closely with President Sands and deans, vice presidents and faculty leaders to ensure continued momentum on key projects, including the CSU 2.0 roadmap -- a major revamp of the university currently under discussion.
Sands announced that Dr. Elizabeth Lehfeldt, Dean of the Mandel Honors College and Dr. Roland Anglin, Dean of the Maxine Goodman College of Urban Affairs, will co-chair CSU's national search for Dr. Zhu's successor.