Image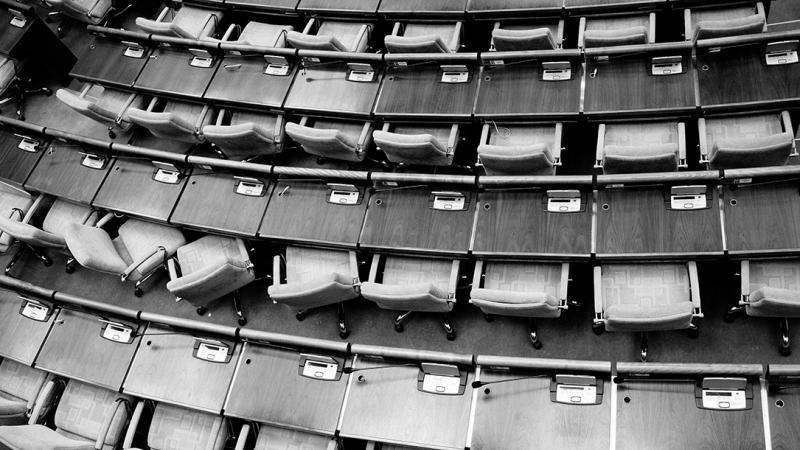 Credit: Michal Matlon | Unsplash
CSU Senate breaks with administration on vaccine mandate
The Cleveland State University Senate has endorsed a vaccine mandate for students in a break with the administration's policy of a peer-to-peer education campaign instead of vaccine mandate.
Cleveland State Faculty Senate on Wednesday endorsed a vaccine mandate in a vote during the first faculty meeting of the fall semester.
The vote in favor of mandating vaccines for everyone on campus broke with the administration's decision to implement a peer-to-peer education campaign in place of a vaccine mandate. The administration announced it was not mandating a vaccine in a campus-wide email on September 3. Instead it would pursue a "peer-to-peer education campaign designed to ensure as many members of our community are vaccinated as possible."
CSU Provost and Chief Academic officer Laura Bloomberg told the Senate that the administration was concerned that a mandate would be counterproductive. 
Bloomberg cited vaccine hesitancy among students of color and Cleveland State's higher than average rate of low-income students, as well as potential difficulties in enforcing a mandate as being reasons that the administration was in favor of a vaccine awareness campaign instead of a mandate.
"We have a lower percentage of white students and a higher percentage of students of color, many of those," Bloomberg said. "And here's the other thing we know, a distrust of a largely white medical profession among communities of color has gone up substantially even in the last two years." 
Faculty responded by saying that a lack of a mandate would put teachers and the vaccinated at greater risk, straining a system that has had funding cuts with little support for teachers who are affected by COVID-19. 
James Marino, a faculty member from the English department, said that Cleveland State's lack of a mandate was in effect a mandate that students, faculty and staff are exposed to the unvaccinated. 
"In the terms of unintended consequences, your point about African American suspicion of the medical establishment is well taken," Marino said. "But the unintended consequence here is that the whiter student bodies at Kent and Akron have a safer learning environment that [sic] (than)* our student of color population does. That is a perverse outcome."
Despite the administration's opposition to a mandate, the Senate passed by a large majority a motion in favor of a vaccine mandate. 
Bloomberg declined to comment when asked by The Stater for her response to the Senate vote.
When asked for comment, Senate President Robert Krebs said, "That motion and vote followed a long explanation by our new Provost, Laura Bloomberg, and Dr. Forrest Faison about problems with mandates and the reality that no public Ohio university actually has laid out a 'mandate.' All have easy to invoke opt-out rules."
The administration said it was planning to make a final decision on a vaccine mandate by October 19. 
* The Stater corrected Marino's quote. The context indicates "than" was intended, not "that."