Image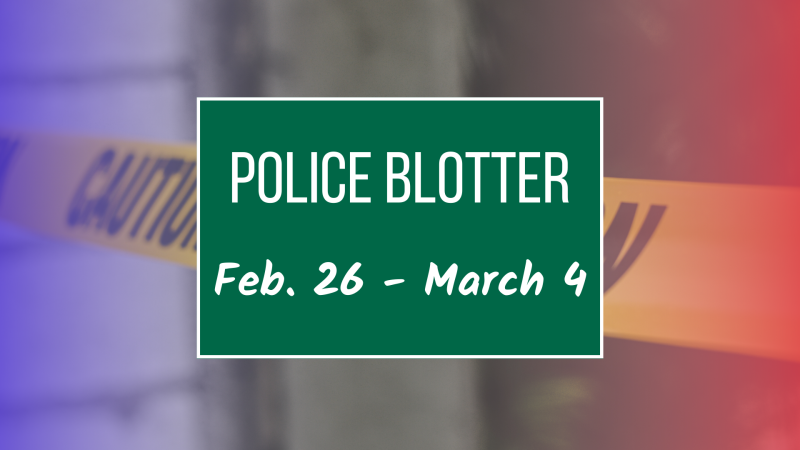 Credit: Lydia Kacala
CSU police blotter: Feb. 26 - March 4
A summary of recent events logged by the Cleveland State University Police Department.
The Cleveland State University Police Department keeps a 60-day running ledger of all calls made to campus police. Here is a summary of the log from Feb. 26 - March 4, 2023.
From the log, the most serious incident appears to be an alleged assault on Feb. 2 at the Wolstein Center that possibly coincided with the end of the men's basketball game against Robert Morris University as it happened between 9:36 p.m. and 9:47 p.m. The assault is listed in the log as "referred to prosecutor."
The most common incidents, as is the case most weeks, were dispatches for fire and smoke alarms. This week there were five, four calls for fire alarms and one supervisory smoke alarm.
Criminal damaging or endangering (CDE) was the second most common reason for calls to the CSU Police this week and the most common crime listed. 
There were four cases of CDE. An incident at the Langston Apartments on Feb. 26 resulted in theft, CDE and motor vehicle trespass (MVT) charges. That case has been closed. Another case of CDE happened at East Garage on March 1. That case is also closed.
Two of the four CDE cases remain open. One, which happened in parking lot 54 on campus, reported Feb. 27, includes a petty theft charge. The second took place in parking lot 57 on Feb. 28 and carries two additional charges, theft and motor vehicle trespass.
A case of sexual imposition remains open from a call made to Berkman Hall on Feb. 28.
A case of menacing that happened at parking lot 71 on March 1 is listed as "suspended."
A voyeurism incident was called in from Rhodes Tower on March 1. The status of the case is unclear from the log.
To stay up to date with crime and misdemeanors around campus, follow The Stater here and on social media, or see the CSU Police Department's 60-day crime log.