Image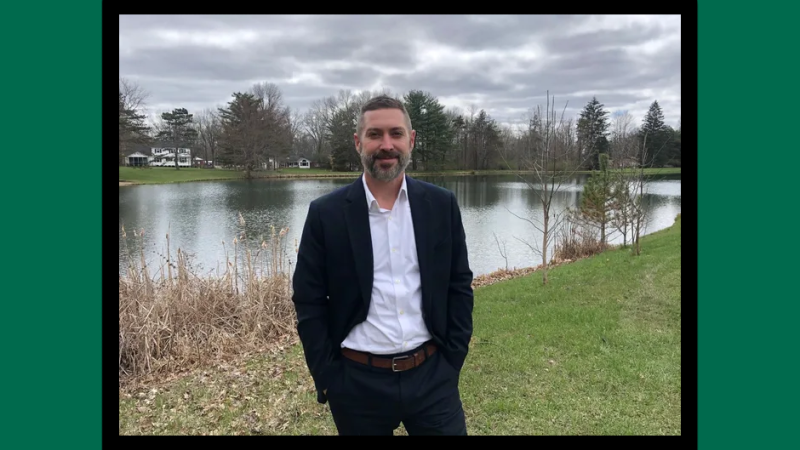 Cleveland State University
CSU mourns professor Todd Morgan, killed in apparent homicide
Police found Morgan, a professor in the business college, dead in his home in Hudson Wednesday evening. Authorities are investigating the incident as a murder.
The Cleveland State community learned on Thursday that a man killed Wednesday in Hudson was a professor at the university.
Todd Alan Morgan, Ph.D., was found dead with multiple gunshot wounds in his home when police went there for a welfare check around 7:00 p.m. on Wednesday. His death is currently being investigated as a homicide. Authorities believe it was an isolated incident. No other details have been provided at this time. 
Morgan, an assistant professor in the Monte Ahuja College of Business, was 41 years old. Cleveland State published a profile of Morgan as part of its ProfTALK series, soon after he joined the university.
CSU President Dr. Laura Bloomberg released the following statement on Thursday evening.
"Some messages are particularly hard to send, and they are hard to receive," Bloomberg said. "This is one of those messages. I am saddened to share that Dr. Todd Alan Morgan, assistant professor in the Department of Management in the Monte Ahuja College of Business, was killed yesterday at his home in Hudson, Ohio. As reported in the media this evening, this is an active crime investigation, and we do not have any additional information at this time.
"Todd was known in our CSU community as a kind, dedicated colleague and a skilled educator. He was well liked and respected by students, appreciated for his down-to-earth demeanor, and very well regarded by those who guided him in his own career. A two-time CSU alumnus, Todd returned to join our faculty in 2021. His general research focused on new product development, innovation and strategic orientations of the firm, and how they impact competitive advantage."
Morgan graduated from CSU in 2005 with a bachelor's degree in business administration and again in 2006 with a masters degree in business administration. Morgan earned his Ph.D. in business administration from Kent State University in 2015. He had worked as an assistant professor at the University of Massachusetts Lowell and the Haworth College of Business at Western Michigan University before joining Cleveland State.
Outside of education, Morgan had worked as an account executive for Unilever and as a senior marketing analyst and data modular for Amerimark. He was the father of two children.