Image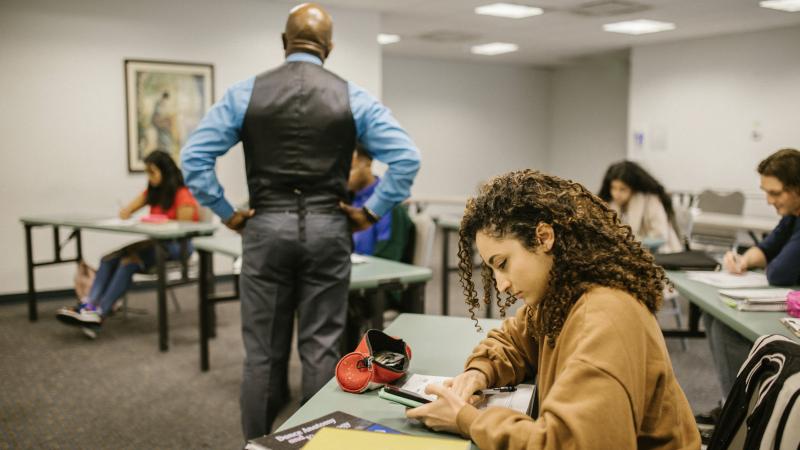 Credit: Rodnae Productions | Pexels
CSU faculty senate members oppose Ohio Senate Bill 83
The bill, also referred to as the "Higher Education Enhancement Act," would change many practices within Ohio's community colleges and public universities, including at Cleveland State.
Faculty Senate members discussed Ohio Senate Bill 83 (SB83) at their meeting on March 29, with many members of the Senate expressing concern about the legislation.
SB83, formally the "Higher Education Enhancement Act,"  would change many practices within Ohio's community colleges and public universities, including at Cleveland State.
"I'm very disappointed with the legislation in many ways," Anup Kumar, faculty senate president, said. "The primary disappointment I have is that it's poorly written legislation. It is also micromanaging universities."
CSU President Laura Bloomberg also voiced her opposition to the bill and said that she does not see higher education as "a problem to be contained in Ohio" but rather as an "asset to be amplified."
Bloomberg noted that the bill was being discussed in a Ohio state committee hearing even as the faculty senate meeting was underway on March 29. 
"Today there was proponent testimony, so I imagine by the end of this day, Senator (Jerry) Cirino (GOP - author of the bill) will feel pretty validated in this bill," Bloomberg said. "But there is a lot of opponent testimony to come and there are a lot of opportunities to speak out in opposition to this and I intend to speak out." 
One of the main issues covered within SB83 is that it would prohibit favoritism of particular ideas within the classroom. This issue was raised due to the bill's assumption that liberal-leaning professors discriminate against conservative students and on campus. CSU's Professor John Plecnik quashed that idea.
"I'll proudly say that I'm the most conservative professor at Cleveland State University, and I don't want this bill," Plecnik, associate professor of law at CSU, told the Senate. "Conservative professors are benefited from the protections of unions, benefited from the protections of tenure so that if we express an unpopular viewpoint, we're not discriminated against for it." 
The bill would undermine those protections, including the right of unionized faculty to strike, and the state could make their workplace untenable.
The impact on students could be incalculable, especially for vulnerable members of the campus community, as the bill seeks to prohibit diversity, equity, and inclusion training for both faculty and students at Ohio's public universities. 
Kumar told his colleagues that he has been working closely with CSU's American Association of University Professors (AAUP) chapter to create a committee that will work to create a resolution to condemn Senate Bill 83.
"I urge you that if you have ideas you can reach out to the members of the drafting committee and we can form a resolution," Kumar said. 
He said that other Ohio universities, such as the University of Akron, are working towards similar resolutions which aim to show faculty's discontent with the bill and its likely impact on their ability to teach.
Cleveland State professors are encouraged to reach out to CSU's AAUP President, Andrew Slifkin, with any ideas for the committee.